2000 Elections Gore vs Bush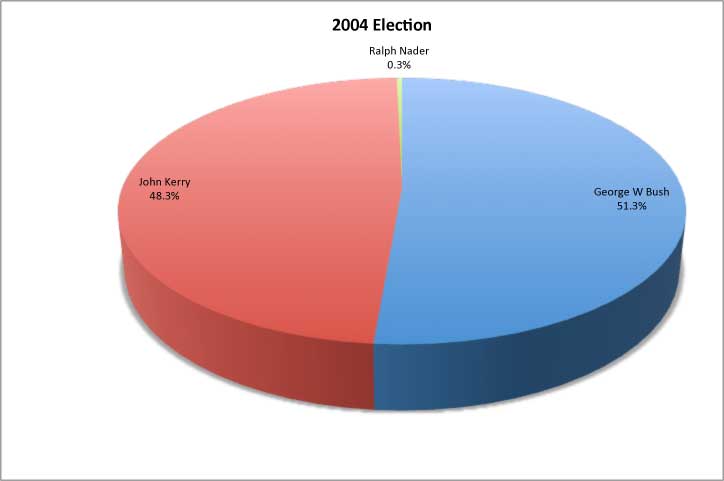 Vice President Gore was the clear choice to succeed President Clinton. Gore had been challenged in the early Democratic Primaries by New Jersey, Senator Bill Bradley. Bradley failed, however, to win a single primary. Al Gore quickly secured the 2000 Democratic Presidential nomination.
Governor Bush of Texas, the son of former President Bush, was the choice of the Republican establishment. Governor Bush was challenged for the nomination by Senator John McCain of Arizona. When Bush won a bitterly fought primary in South Carolina, he became the presumptive Republican nominee. Both candidates broke with tradition and announced their vice-presidential candidates. Bush announced that Dick Cheney, who had been Secretary of Defense, would be his vice presidential choice, thus, balancing his limited experience with a very experienced Vice President.
Gore selected Senator Joe Lieberman, who was an Orthodox Jew, the first Jew to be chosen on a major ticket. Lieberman had been critical of President Clinton over the Monica Lewinsky affair. Throughout the campaign, polls showed the race was very close. Bush initially stumbled but regained his momentum during the three debates. The Republicans effectively defined the game of expectations. When Bush did better than expected, he won the debates.
On election night, the results were so close that neither candidate was declared the winner. Gore won the nationwide popular vote, but the outcome of a recount in Florida would determine the results of the Electoral vote. The initial numbers of votes, in an election marked with several irregularities, had given Bush a Florida lead of fewer than 1,000 votes. The Supreme Court intervened and stopped the recount. Thus, giving the election to Bush. The 2000 election was the fourth in American history when the winner of the popular vote was not the winner of the electoral votes.