Ohio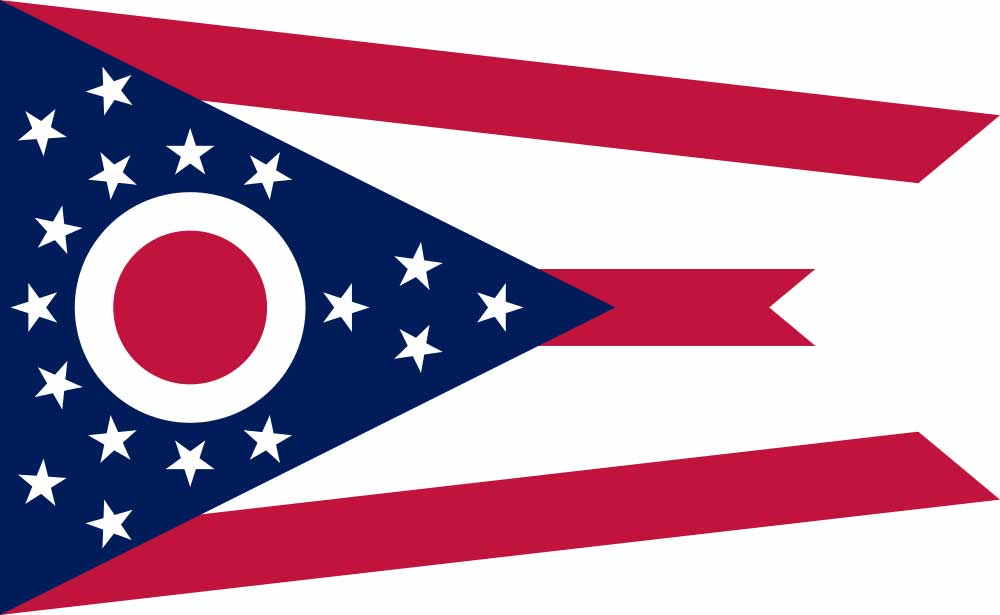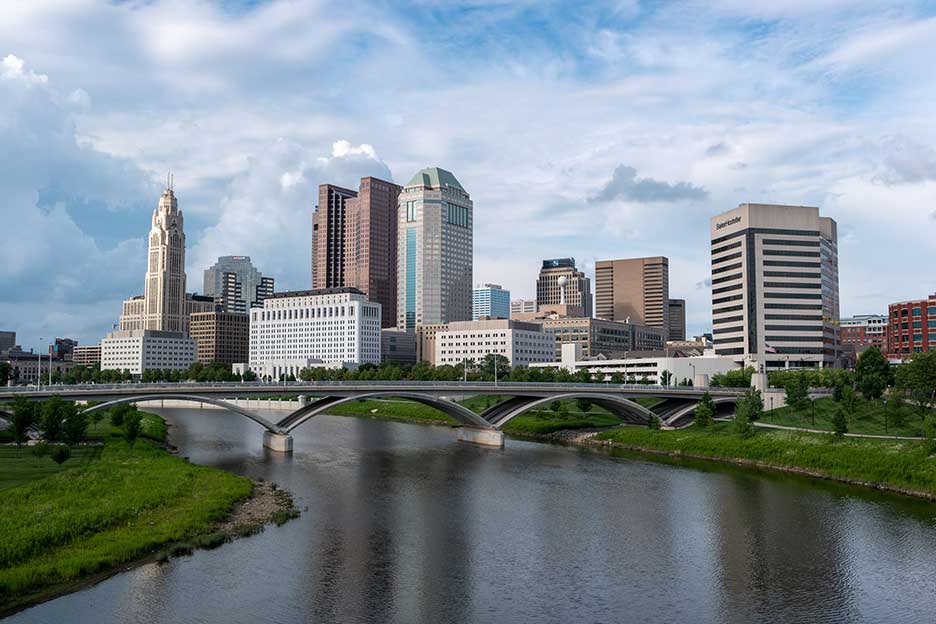 Basic Information
Postal Abbreviation: OH
Natives: Ohioan

Population 2020 11,799,448
Legal Driving Age: 18
(*16 w/ Driver's Ed.)
Age of Majority: 18
Median Age: 37.4
State Song: "Beautiful Ohio"
Lyrics: Ballad MacDonald
Music: Mary Earl
Median Household Income:$54,533

Capital..... Columbus
Entered Union..... Mar. 1, 1803 (17th)
Present Constitution Adopted: 1851
Nickname: Buckeye State
Mother of Modern Presidents

Motto:
"With God, all things are possible"
Origin of Name:
Taken from the Iroquis Indian word for "big/beautiful river".
Ohio Economy
AGRICULTURE: apple, cattle, corn, eggs,
hay, milk, poultry, sheep, soybeans,
vegetables, wheat, wool.
MINING: clay, coal, limestone, natural
gas, petroleum, salt, sand and gravel,
stone.
MANUFACTURING: electronic, food
processing, machinery, metals, paper
products, rubber products, steel.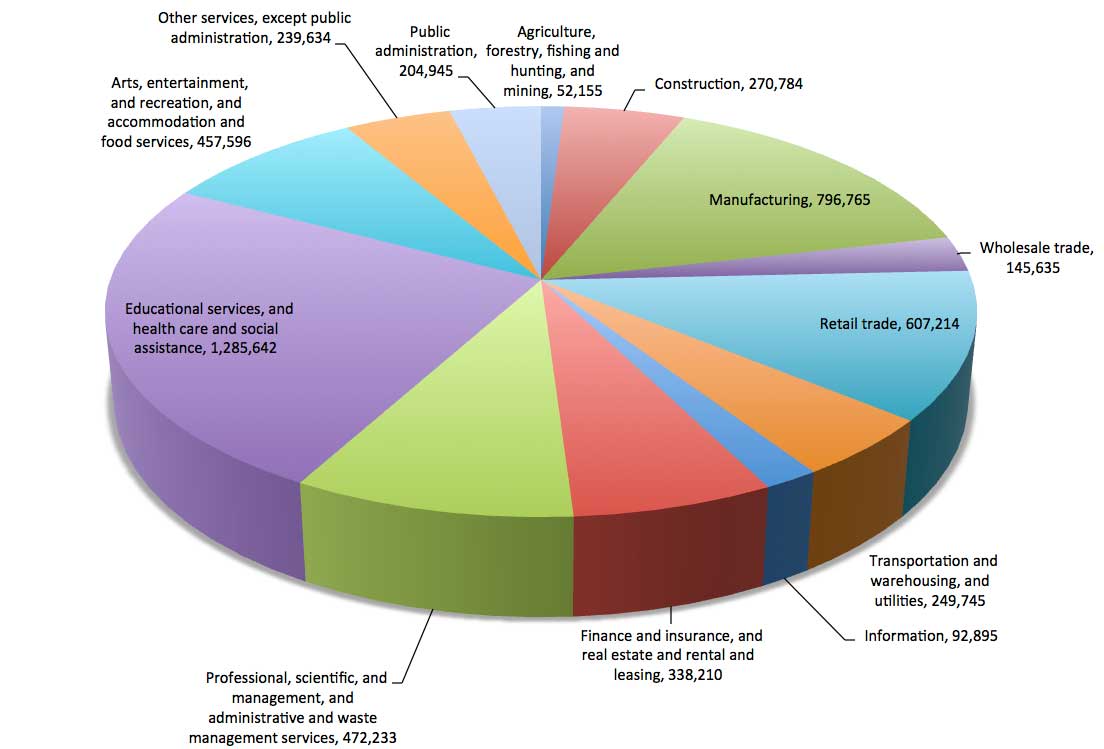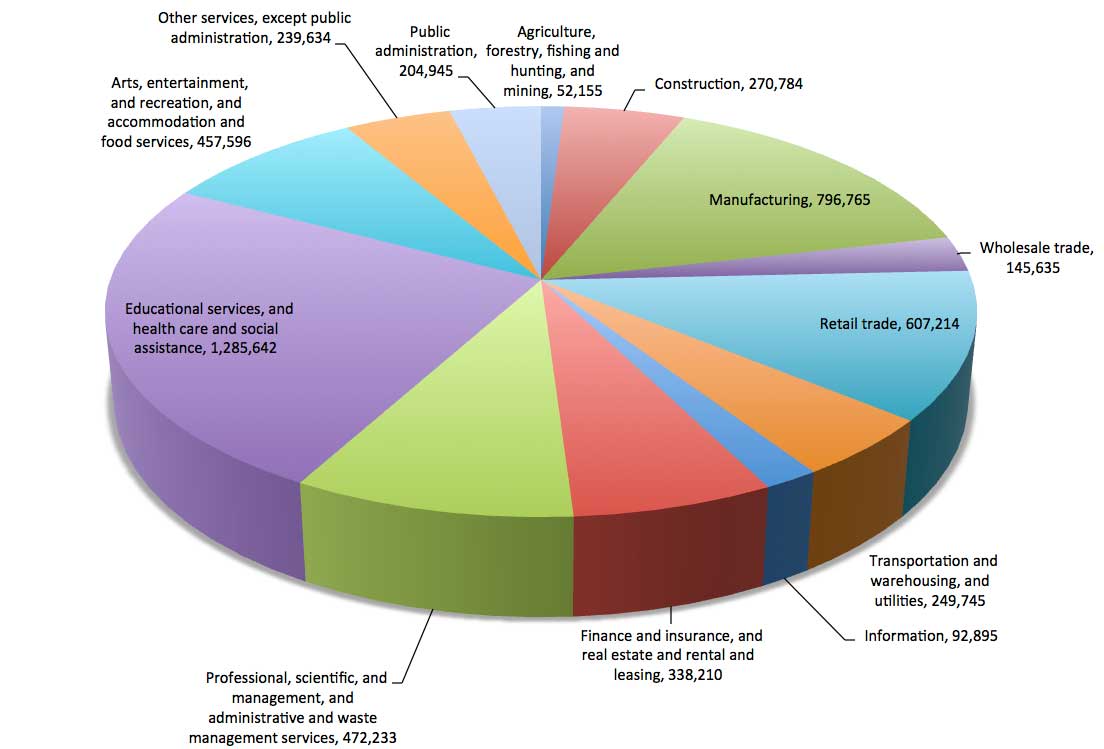 ---
Ohio Geography
Total Area: 44,828 sq. miles
Land area: 40,953 sq. miles
Water Area: 3,875 sq. miles
Geographic Center: Delaware
25 mi. NNE of Columbus Highest Point: Campbell Hill
(1,549 ft.)
Lowest Point: Ohio River
(455 ft.)
Highest Recorded Temp.: 113˚ F (7/21/1934)
Lowest Recorded Temp.: –39˚ F (2/10/1899)
The state of Ohio is mostly flat land, made of plains and gentle hills. Lake Erie forms most of the Northern boundary of the state. The Ohio River forms half the eastern and the entire southern border of the state.
Cities
Columbus, 892,533
Cleveland, 383,793
Cincinnati, 302,605
Toledo, 274,975
Akron, 198,006
Dayton, 140,640
Parma, 81,601
Youngstown, 66,982
Canton, 73,007
Lorain, 64,097
Ohio History
1748 A group of Virginians organized the Ohio Land Company with the goal of
colonizing part of Ohio.
1761 A Morovian missionary build a log cabin near Bolivar.
1788 Marietta is founded.
1789 The US army began construction of Fort Washington the site of present
day Cincinnati.
1794 General Wayne defeats the indians at the Battle of Fallen Timbers.
1796 Moses Cleveland founds Cleveland.
1801 Ohio was admitted to the union as the 17th state.
1837 Oberlin College became the first to admit women.
1863 Confederate cavalry under the command of General Morgan raided Ohio,
Morgan was captured near Salineville.
1870 John D. Rockfeller organized the Standard Oil Company in Cleveland.
1886 The American Federation of Trades and Labor was founded in Columbus.
1971 Four anti-war protesters were killed by the National Guard on the campus
of Kent State.
Famous People

Neil Armstrong
George Armstrong Custer
Clark Gable
James A. Garfield
John Glenn
Ulysses S. Grant
Warren G. Harding
Benjamin Harrison
Rutherford Hayes
William McKinley
Paul Newman;
Arthur M. Schlesinger, Jr.
William Tecumseh Sherman
Gloria Steinem
William H. Taft
Tecumseh
Orville Wright
Cy Young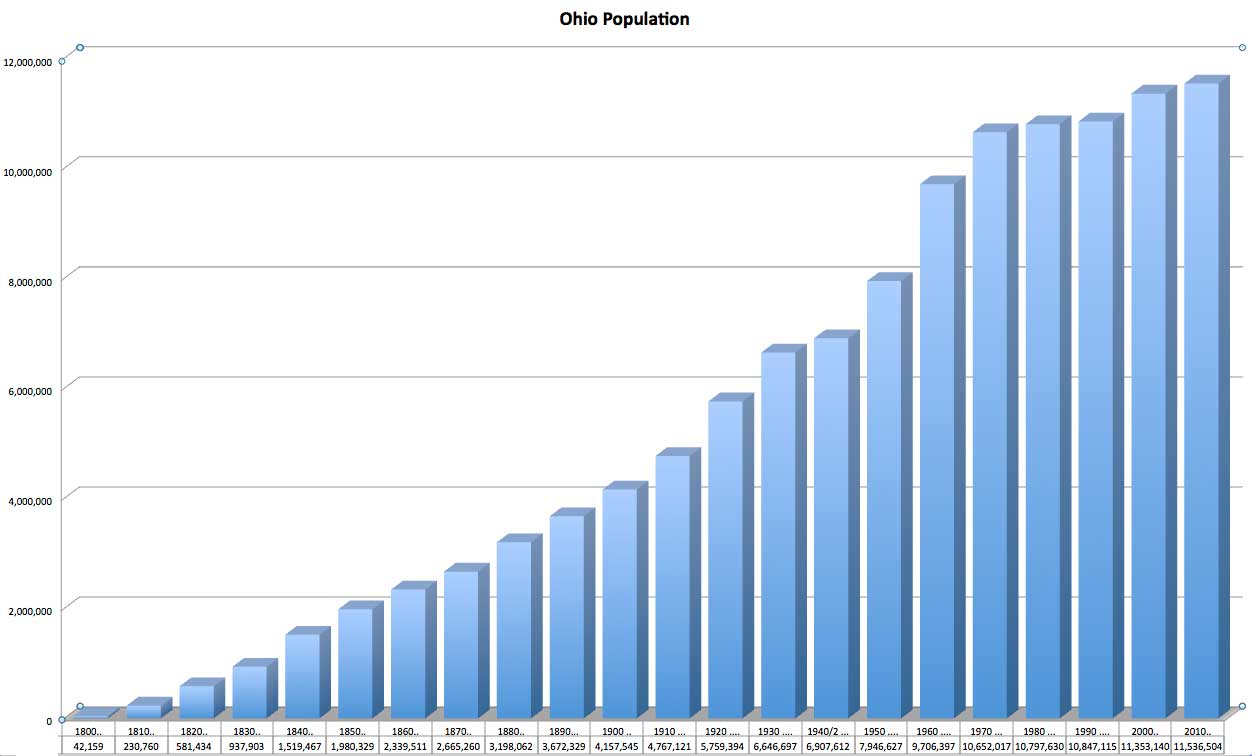 Ohio National Sites
1) James A. Garfield National Historic Site
Located in Mentor Ohio a Cleveland suburb this home was James A Garfield's the 20th President of the United States. The site contains the first Presidential library.
2) Mound City Group National Monument
Mound City is the burial ground of the Hopewell Indians. Nearly two thousand years ago the Hopewells buried their dead here in elaborate earthwork mounds
3) Perry Victory and International Peace Memorial
This 25 acres park on Lake Erie's South Bass Island. Commemorates the victory of Commodore Oliver Hazard Perry over the English on September 10, 1813 during the War of 1812.
4) William Howard Taft National Historic Site
This is the boyhood home of William Howard Taft, the 27th President of the United States and later the Chief Justice of the Supreme Court.