Connecticut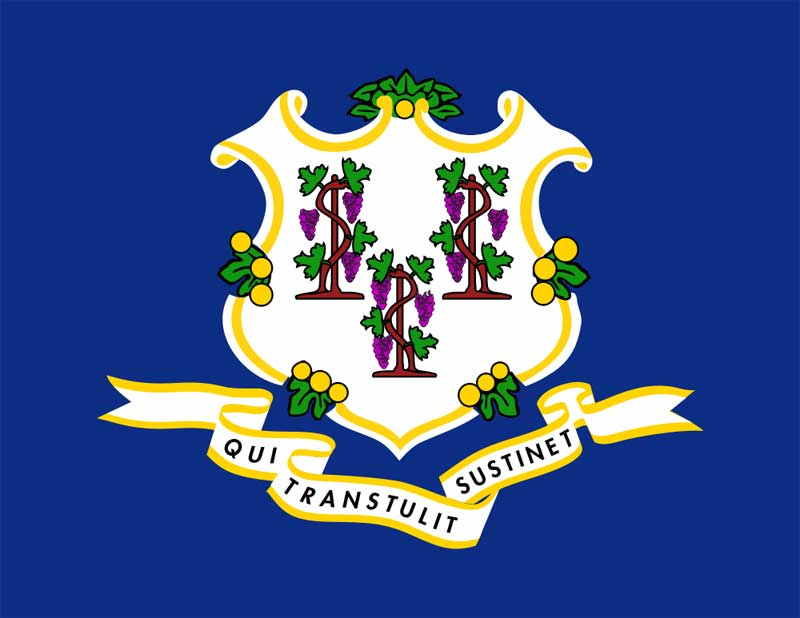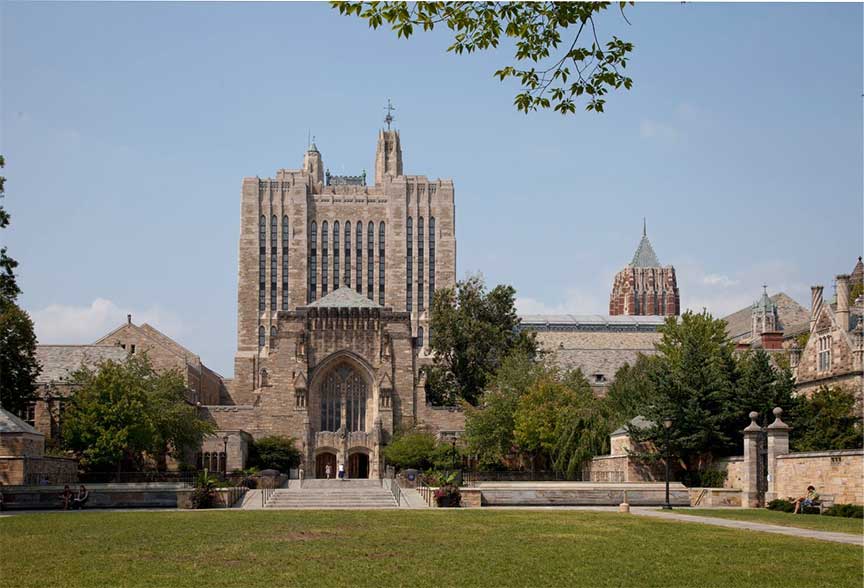 Basic Information
Postal Abbreviation: CT
Natives: Nutmegger

Estimated pop. 2020: 3,605,944
Legal Driving Age: 18
(16 w/ Driver's Ed.)
Age of Majority: 18
Median Age: 40.9
State Song: "Yankee Doodle"
Lyrics: Traditional Folk
Music: From English tune
("The World Turned
Upside Down")
Median Household Income:$73,781

Capital..... Hartford
Entered Union..... Jan. 9, 1788 (5th)
Present Constitution Adopted: 1965
Nickname: Constitution State
Nutmeg State

Motto:
"Qui transtulit sustinet" (He Who Transplanted Still Sustains)
Origin of Name:
From the Indian (Quinnehtukqut), meaning "beside the long
Connecticut Economy
AGRICULTURE: apples, eggs, milk
mushrooms, wood.
MINING: clay, sand, stone.
MANUFACTURING: aircraft engines,
chemicals. Electronics, machinery,
metals, printing, rubber, submarine.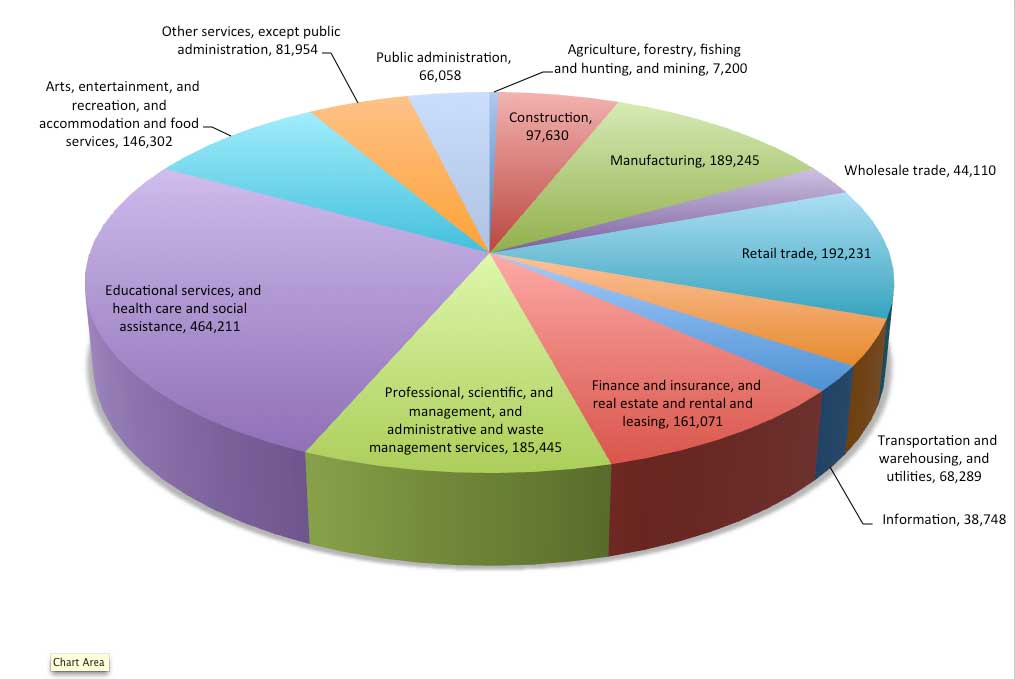 ---
Connecticut Geography
Total Area: 5,544 sq. miles
Land area: 4,845 sq. miles
Water Area: 698 sq. miles
Geographic Center: Hartford County
at East Berlin
Highest Point: Mount Frissell
Litchfield County (2,380 ft.)
Lowest Point: Long Island Sound
(sea level)
Highest Recorded Temp.: 105˚ F (7/22/1926)
Lowest Recorded Temp.: -32˚ F (2/16/1943)
The northwest corner of Connecticut is bisected by the continuation of the Appalachian Mountains. As you move towards the Long Island Sound, the mountains give way to rolling hills. The Connecticut River and its valley flow from the mountain of the west to Long Island Sound.
Cities
Bridgeport, 144,229;
New Haven, 129,779;
Hartford, 124,775;
Stamford, 129,775;
Waterbury, 110,366;
Norwalk, 85,603;
Danbury, 80,893;
New Britain, 73,206;
Meriden, 60,868;
Bristol, 60,477
Connecticut History
1636 Thomas Hooker and his Congregation settled at Hartford.
1639 Connecticut adopted its first constitution.
1675 The Wampanoag Indians were defeated in King Philip's War.
1701 Yale College is founded.
1779 Norwalk was burned by the British.
1788 Connecticut ratifies the constitution.
1861-1865 Connecticut contributed 57,000 men to the Union cause during the
Civil War.
1917 A submarine base is established at Groton Connecticut.
1954 The Nautilus the first atomic powered submarine was launched.
1974 The first woman governor not to succeed her husband is elected, Ella
Grasso.
Famous People
Bendict Arnold
George Bush
John Brown
Samuel Colt
Nathan Hale
Katherine Helpurrn
Ralph Nader
Noah Webster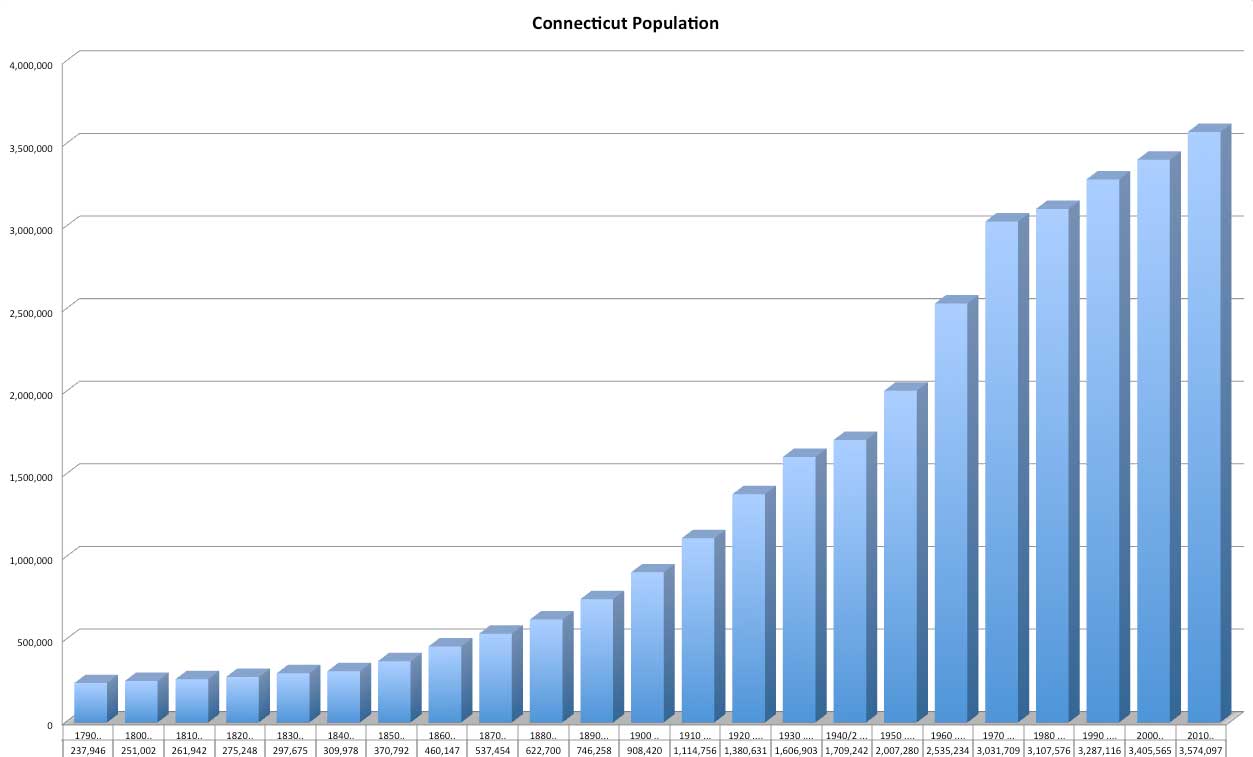 Connecticut National Sites
1) Cheney Brothers Historic District
Cheney Brothers Historic District was a center of the silk industry in the late 19th and early 20th century. The 175-acre (0.71 km2) district in Manchester, Connecticut includes over 275 mill buildings, workers houses, churches, schools and Cheney family mansions. These structures represent the well-preserved company town of the Cheney Brothers silk manufacturing company, the first America-based silk company, stated by George and Charles Cheney, after their many visits to the east to discover how to properly raise and process silkworms.[2][3] The area was declared a National Historic Landmark in 1978.
2) Charles W Morgan
Charles W. Morgan was a US whaling ship during the 19th and early 20th century. Ships of this type usually harvested the blubber of whales for whale oil, which was commonly used in lamps. The ship is an exhibit at the Mystic Seaport museum in Mystic, Connecticut, and is the world's oldest surviving merchant vessel.
3) Litchfield Historic District
Litchfield Historic District, in Litchfield, Connecticut, is a National Historic Landmark historic district designated in 1968 as a notable example of a typical late 18th century New England village.[3] It is the core area of a larger historic district that includes the entire borough of Litchfield and was designated a state historic district in 1959 and listed on the National Register of Historic Places in 1978
4) Weir Farm
In June of 1882, painter J. Alden Weir boarded a train from New York bound for his farm among the hills of Branchville, Connecticut. Once here, Weir and his family transformed their summer retreat into a creative refuge for friends and fellow artists. After Weir, artists Mahonri Young and Sperry Andrews lived and worked here, continuing the legacy of artistic expression that still inspires today..