September 2004 in Iraq
US Casualties

September 4th 17 people were killed in a suicide attack in Kirkuk in northern Iraq. The attack took place outside a police academy. There were a number of other attacks during the day.
September 6th 12 American soldiers died . The majority of them when a improvised explosive device went off near Fallujah.
September 7th A car bomb killed seven marines and three Iraqis who were in a convoy near Falluja. It was the deadliest attack on American troops in four months.
September 12th A total of 59 people were killed in a series of action throughout Iraq. Four suicide attacks took place tow in Baghdad and two at Abu Ghraib. Before those attacks a suicide bomber attacked a US Bradely fighting vehicle as it was on the way to support other soldiers who were under fire. Those in the Bradely were wounded but successfully evacuated. After Iraqis fired on a helicopter sent to support the Bradley it fired on the crowd surrounding the Bradely killing 13.
September 14th Forty Seven people were killed and another 114 were wounded when a suicide car bomb filled with artillery shells exploded outside a police station in downtown Baghdad. The attack took place as hundreds of men were waiting to obtain jobs. Later in the day 12 people were killed in Baquaba . In addition there was another car bombing that resulted in the death of only the suicide bomber.
September 18th Nineteen people were killed when a suicide bomber plowed into a crowd waiting for jobs with the Iraqi National Guard in Kirkuk. 67 others were wounded in the attack.
September 25th Seven Iraqi men who were applying for jobs with the Iraqi National Guard were killed by insurgents. The Iraqi recruits were attacked while traveling in a mini-van in the Jamiya neighborhood when it was hit with rockets and machine gun fire.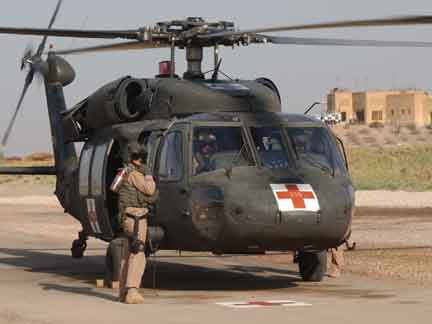 ---