September 2006 in Iraq
US Casualties
September 3-4th- Thirteen Americans were killed in different parts of Iraq. The largest number were killed in Al Anbar province.
September 11th- A suicide bomber blew himself next to a minibus carrying army recruits in Baghdad. He killed 14 and wounded others.
September 13th Two car bombs went off in Baghdad killing a total of 22 Iraqis and wounding dozens more. In addition 60 bodies were found in Baghdad. The bodies of men all showed signs of extensive torture.
September 17th- A suicide bomber exploded a truck in the Northern city of Kirkurk. Five other bombs went off in the city. A total of 24 people were killed in Kirkurk. In Baghdad another 20 bodies of victims of torture were found.
September 18th A suicide bomber killed 20 people and wounded another 17 in Tal Afar north of Baghdad. In Al Anbar provice another 13 people were killed by a suicide bomber. Dozens of additional dead bodies were found in Baghdad all exhibiting signs of torture.
September 20th At least 23 people were killed in numerous attacks around Iraq, 17 of those killed were killed in the town of al-Sharqat.
September 23rd On the first day of the Ramadan a bomb when off in Sadr City the Shite section of Baghdad. The bomb killed 30 and wounded dozens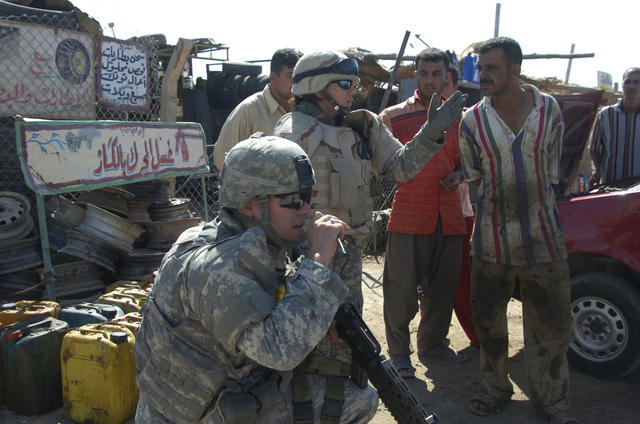 ---