May 2005 in Iraq
US Casualties
May 1st 25 People are killed at a Kurdish funeral in the town of Talafar near Mosul by a suicide bombers
May 2nd A total of 35 Iraqis were killed in attacks in Iraq. The worse attack took place when a insurgents attacked a Kurdish funeral near Mosul
May 3- A string 12 people were killed in suicide bombings across Baghdad. The deaths include a child killed in Mosul.
May 4th Sixty people were killed when a suicide bomber pretending to be a job seeker blew himself up in a police recruiting center in the Kurdish provincial capital of Erbil. Another 140 people were injured in the attack
May 5th A series of suicide attacks took place throughout Baghdad. The worse attack took place when a man walked into a crowd of army recruits blowing himself and 22 others. The bombing took place at a base in central Baghdad
May 6th A suicide car bomber strikes a vegetable market in Suwayra, killing at least 26 people and wounding 48 more.
May 11th At least 71 people are killed and more than 160 in a series of attacks throughout Iraq. The worse attack took place in Tikrit where 38 people were killed and 80 wounded. The suicide bomber drove into a group of workers waiting for work. In the town of Hawja near Kirkuk a suicide bomber attacked an police recruiting station. 32 people were killed and another 34 were wounded there. That same day nine American soldiers were killed in Iraq- the majority of them were participating operation Matatdor- which was taking place neare Karbilah.
May 12th A series of bombing took place across Baghdad that killed a total of 21 and wounded 70. The worse attack took place on a crowded street in Baghdad packed with civilians. There were three other attacks around Baghdad as well.
May 23rd Three major car bombs were carried out against Shite targets throughout Iraq killing 33. The first attack hit a Shite neighborhood of Tal Afar near the Syrian border. The suspected target was a Shite leader with ties to the Kurds. Instead the pair of bombers killed 15people and wounded another 20 . As second car bombing occurred near a popular restaurant in the Sadr City part of Baghdad. In addition a car bomb exploded outside a Shite mosque in Majmudiaya.
May 31st A total of 30 people were killed throughout Iraq as pare to the continuous wave of violence. Te first attack took place at Sinjar not far from the Syrian border, when a two sucide bombers attack the base. They killed one Iraqi and wounded 18. In the Sunni city of Qaim also near the border 10 Shite pilgrims were killed on their return from a shrine in Syrian. Other attacks occurred in Tikrit and Kirkurk.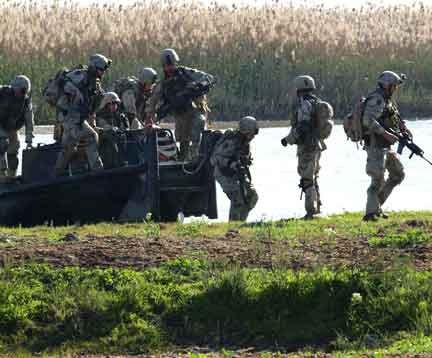 ---