May 2004 in Iraq
US Casualties

May 2nd - Nine US soldiers were killed in Iraq. The majority as a result of an attack on a US base in Western Iraq
May 8th- 26 year old Nick Berg of Philadelphia Pennsylvania was beheaded by Muslim extremists. They claimed in a video showing the beheading to have done it in revenge for the treatment of prisoners in Abu Gharib prison. Berg had been in Iraq for business.
May 17th The President of the Iraq Governing Council Izzedine Salim was killed when his convoy was attacked near a US checkpoint. He had held the presidency of the council since May 1
May 21st A suicide bomber killed five people in a quiet residential area in Baghdad. The intended target was Abdul-Jabbar Youssef al-Sheikihili the deputy minister fro security, He was wounded but not killed.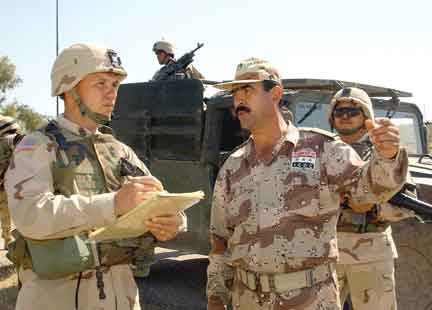 ---