May 2006 in Iraq
US Casualties

May 3rd- A suicide bomber wearing an explosive vest attacked a police recruiting statin in Falluja. The bomber killed 16 Iraqis waiting to interviewed for jobs. In additional 34 bodies of young men were found around Baghdad. The bodies of those found showed signs of torture.
May 7th ,14 people were killed and another 40 were wounded when three car bombs exploded within minutes of each other. Two of the bombs went off in Baghdad while the third bomb wen off in Karbala- the holy Shite city.the same day over 50 bodies of young men were found around Baghdad.
May 9th 17 people were killed when a suicide bomber driving a pickup truck exploded himself a public marked in Shite neighborhood in the city of Tal Afar. 65 people were wounded in the attack.
May 14th- 14 people were killed and another 16 were wounded when two suicide car bombers attacked the main checkpoint for Baghdad airport. The attacks were just one of the many attacks that took place throughout the country that killed a total of 32 people including 2 American soldiers and 2 British soldiers.
May 16th Two minibuses filled with gunmen drove into a parking lot in a Shite neighborhood in Northern Iraq. They opened fire killing five militiamen working as guards. They then left behind a bomb that exploded a few minutes later killing an additional 18
May 23rd Thirty Iraqis died in a series of attacks throughout Iraq. The largest of the attacks took place when a motor bike rider exploded his bomb in front of a Felafiel stand in a heavily Sunni section of Northern Baghdad killing 11.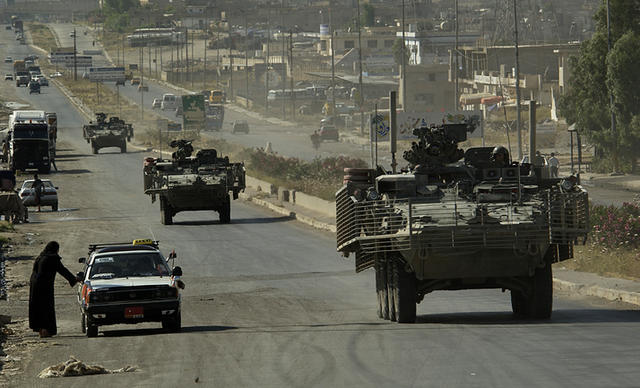 ---