March 2004 in Iraq
US Casualties

March 2 Close to 200 people are killed in a number of bombing in Baghdad and Karbala at the end of ShiÕa festival.
March 8: Iraqi Governing Council signs interim constitution.
March 13th Six US soldiers were killed three different attack by improvised explosive devices.
March 17th A car bomb destroyed the Mount Lebanon Hotel in Central Baghdad. The bomb killed 27 people and wounded an additional 41. The front of the building was torn off.
March 31st Four American defense contractors were killed in Falujah- their bodies were burned and hung from a bridge. The attacks stuns Americans and crystalizes to many that the US is now facing a series fight.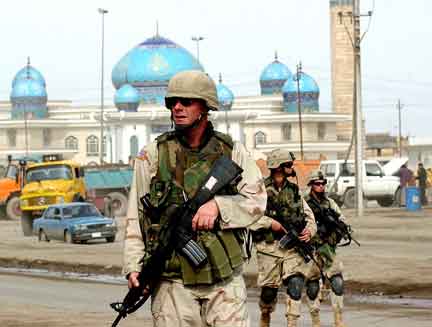 ---