June 2005 in Iraq
US Casualties

June 3rd A suicide bomber killed 10 people and wounded 11 at a gathering of Sufi Muslims in Baghdada. In total 44 Iraqis were killed including a Shiite cleric
June 7th Suicide bombers attacked checkpoints outside the city of Hawija. 20 people were killed and 30 were wounded in the attacks.
June 11th 34 Iraqis were killed in various attacks throughout the country. The attacks included an attack on a mini bus carrying construction workers as well as bomb in front of a health center in the Shula neighborhood of Baghdad.
June 14th- A suicde bomber blew himself up in the Northern City of Kirkurk. The bombing took place in frot of the Rafiddain Bank where a crowd of retirees were waiting to cash their pension checks. A total of 22 peole were killed and 80 were wounded.
June 23- A total of seven American soldiers were killed in Iraq. Six of them were Marines fighting in Fallujah.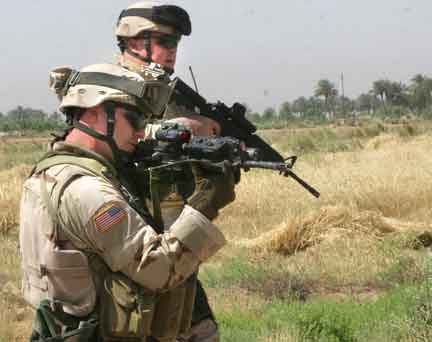 ---