June 2006 in Iraq
US Casualties

June 3rd 2006 Ð Central Basra was rocked by a bomb blast in a market. The bomber killed 27 people and wounded another 67.
June 4th- Gunmen set up a fake checkpoint North of Baghdad. They stopped two mini-buses and killed 20 passengers. Among those killed were students on their way to exams
June 7th The leader of Al Qaeda in Iraq Abu Musab al-Zarqawi was killed by an American bombing of the house that he was in. American intelligence was able to locate Zaraqawi and call in an air strike to kill him
June 13th. A series of bombing went off across Kirkurk. The bombs killed two dozens Iraqis during rush hour. Included in the dead were leading police officials and security personnel.
June 16th Ð An American checkpoint near the city of Yusifya was attacked. One American was killed and two more were listed as missing. On the same day 11 Iraqis Shittes were killed when a suicide bomber blew himself up amidst a crowd of worshipers at a mosque. All together 16 Iraqis were killed around the country.
June 21st Ð A group of 40 to 50 gunmen arrived at a factory in Northwestern Baghdad and rounded up all of their employees and their familily members. They were then forced to board buses and taken to a farm. There woman and children were released. The gunmen then divided up the Sunni from the Shites letting the Sunnis go free
June 23rd 12 Worshipers were killed when a bomb went off after Friday prayers at a Mosque in Hibhib. Hibib is the same town that Abu Muab Al-Zarqawi was killed in.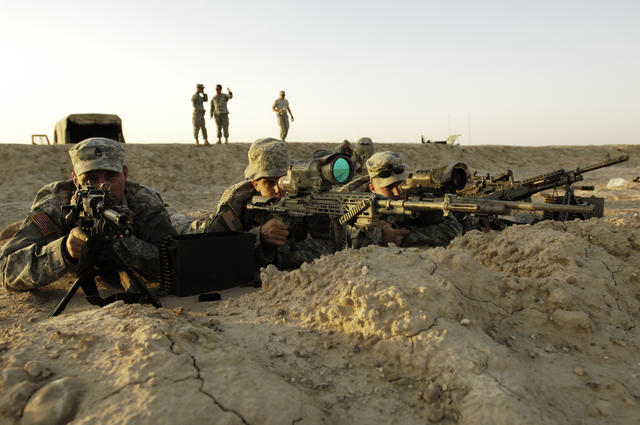 ---