July 2004 in Iraq
US Casualties

July 1st Saddam Hussein was arraigned before judge, rejects charges of war crimes and genocide.
July 8th- Seven American soldiers died in Iraq. Five of them died when the Iraqi National Guard headquarters in Samara was attacked
July 14th A suicide bombing took place at the gate of the Green Zone, the heavily fortified American compound in the center of Baghdad. Ten people were killed in the attack. A few hours later gunmen attacked the convoy carrying Osama Kashmoula the governor of Nineveh Province, He was killed in the attack.
July 16th Two car bombs exploded in Baghdad. The first went off near the home of the justice minister Maili al Hassan he survived the attack but four of his guards were killed. In the south of Baghdad a bomber blew up near a group of Iraqis trying to signing up for jobs in the civil defense forces.
July 28th- A suicide bomber exploded a car bomb on a crowded street near a police recruiting stations. 70 people were killed and 56 more were injured in one of the worse bombings of the war.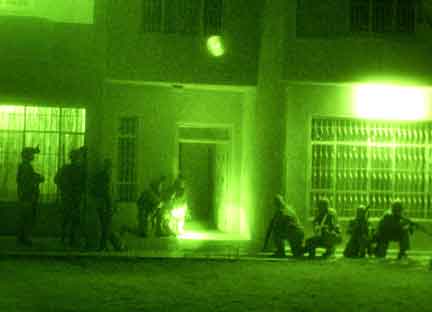 ---