Janaury 2006 in Iraq
US Casualties

January 1st- A total of twelve car bombs went off in various parts of Iraq including eight that went off in Bghdad. The bombing began at 8:15 in the morning as an Iraqi army patrol passed a car. A total of 20 people were wounded but none killed.
January 2nd seven Iraqi police recruits were killed and 13 more were injured when a suicide bomber drove car into the bus the recruits were traveling on near Baquba north of Baghdad.
January 4th At a funeral in Muqdadiyah 60 miles north of Baghdad a suicide bomber struck killed 32 and wounding another 40. The funeral was that of a 14 year old nephew of a prominent Shite politician who had been assassinate the day before.
Janaury 5th- A total of 130 people were killed in two separate attacks the first at a Shia shrine in Karbala the second at police recruiting center in Karbala. The attacks seemed aimed at forstering civil war. Iraq President Jalal Talabani responded to the attacks by saying ÒThese groups of dark terror will not succeed through these cowardly acts in dissuading Iraqis in their bid to form a government of national unity.Ó This same day a roadside bomb killed five American soldiers. They were among 11 American killed in Iraq on this day.
January 7th - Twenty American soldiers were killed in Iraq today. Twelve of them died when UH-60 Blackhawk helicopter was downed east of Tal Afar killing twelve.
January 9th Two suicide people bombers attacked an Interior Ministry checkpoint and blew themselves up. They killed 18 Iraqi police officers and wounded another 25. The attacks took place while the US Ambassador and other senior American and Iraqi officials were nearby.
January 24th - Two bombs went off in the southern city of Ahwaz. The bombs went off in a bank and at a government office. Eight people were killed and 46 wounded in the attack
January 25th Negotiations begin on forming coalition government intended to include main Shiite, Sunni Arab and Kurd parties.
January 29th- A coordinated set of bombs went off in front of four Christians churches and the office of the Vatican. Two attacks took place at in Kirkurk while the others took place in Baghdad. Three people were killed and 15 wounded.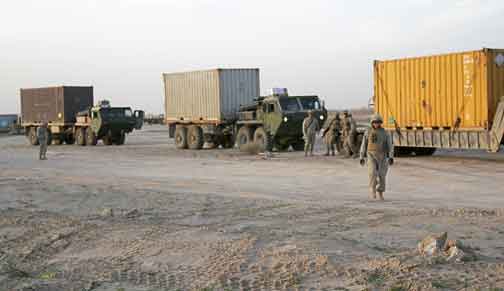 ---