December 2005 in Iraq
US Casualties

December 1st - Eleven Americans were killed includling ten marines who were killed while on patrol outside Fallujah.
December 6th Two suicide bombers kill 27 Iraqi Police at a police academy in Baghdad.
December 8th - At least 32 people have died following an attack on a bus in Baghdad.
December 10th -Five American Soliders were killed in separate attacks around Baghdad.
December 15th Iraqis elect new parliament, with Shiite parties winning biggest bloc, but not enough to govern without support from other groups.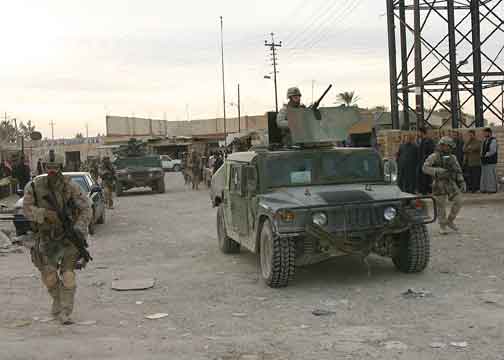 ---