1964 republican Convention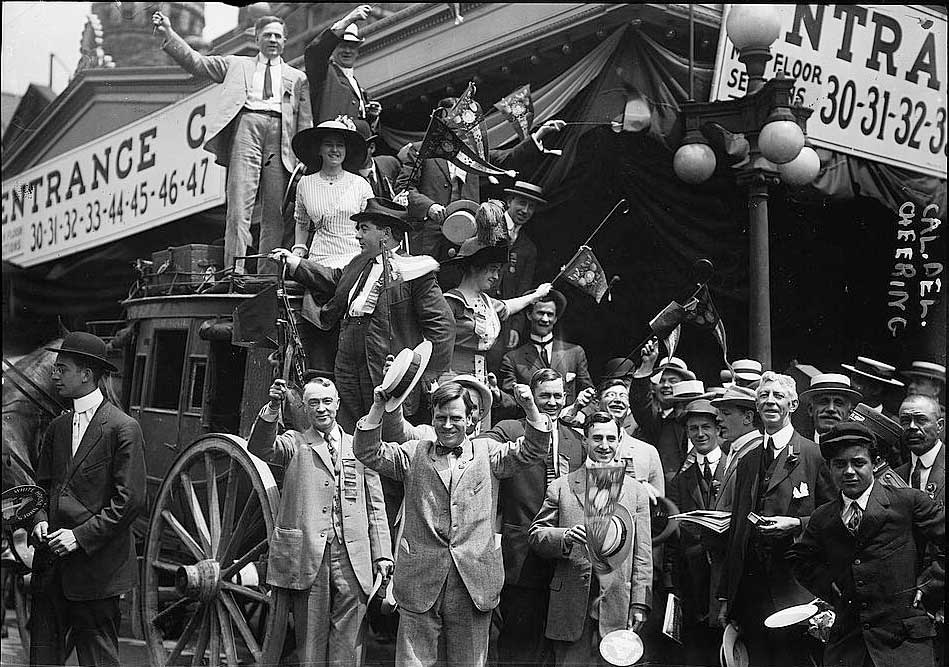 Cow Palace San Francisco, CA
July 13 to 16, 1964
Nominated: Barry M Goldwater of Arizona for President
Nominated: William E Miller of New York for Vice President
Barry Goldwater clinched the nomination long before the convention. His supporters had strong control over the convention. When Nelson Rockefellor attempted to add a statement to the plank denouncing extremism it was defeated.