The 2020 Elections
April 30, 2019 CNN Poll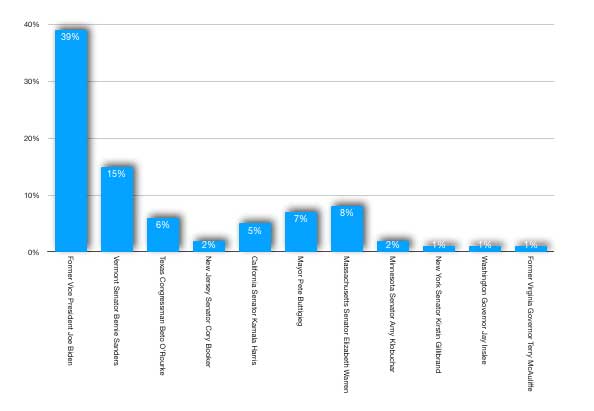 by Marc Schulman
(12.16.2018)Traditionally the next presidential campaign begins the day after the midterms. We are now a month past the midterms, the results in all but one contest are known, and we are weeks away from the next Congress being sworn in. So reluctantly the time has come. I say that with a great deal of reluctance, since for the first time in the over 20 years that I have been editing this website I have not written a summary of the last election. I have felt all along that the definitive story of that election will have to wait until we have all the facts on possible collusion with Russia, and for that, we have to wait for the release of the Mueller report. Hopefully, that will happen in the coming months, and I will be able to put to bed the story of 2016(and release my updated book on Presidential elections). In the meantime, we cannot ignore the story of the 2020 elections.
The assumption at the moment is that President Trump will run for reelection. Whether he faces a primary challenge is an unknown at the moment. Of course, until the full extent of the Mueller investigation and its finding are known any assumption is dangerous.

On the Democratic side there is an unprecedented number of candidates. Below you will find two polls that have been released, on a CNN national poll and the second the first Iowa poll of potential caucuses attendees. These early polls are really about name recognition. The two top contenders in the polls have both run national campaigns and are well known to democratic voters. The third candidate Beto O'Rouke received an inordinate amount of coverage in his run to replace Ted Cruz in Texas. It seems if he had won, he would have become the clear Democratic front-runner, but he lost which should have dented some of the enthusiasm for him.
The conventional wisdom is that there will be a significant fight in the democratic party between the pragmatic politicians and the so-called progressives. I am not convinced. The policy differences between the two groups when it comes to domestic affairs is minimal. The language may differ, with terms like socialism being bandied about, but they have very little connection to real policy differences. Some of the disagreements on foreign affairs may be more substantial, but foreign affairs rarely determine American presidential elections.
We are a little less than 23 months from the next Presidential elections, these past two years have been anything but boring, the following two promise to be riveting.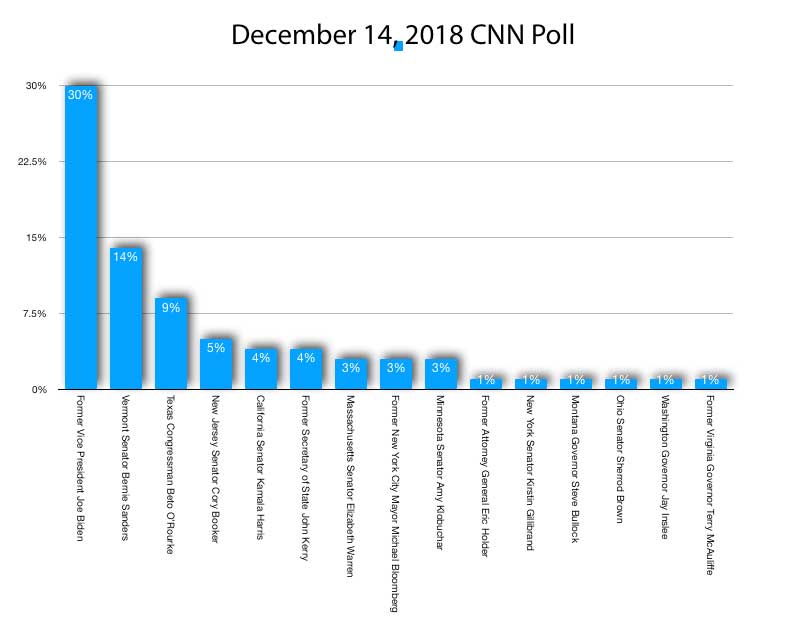 Cnn Poll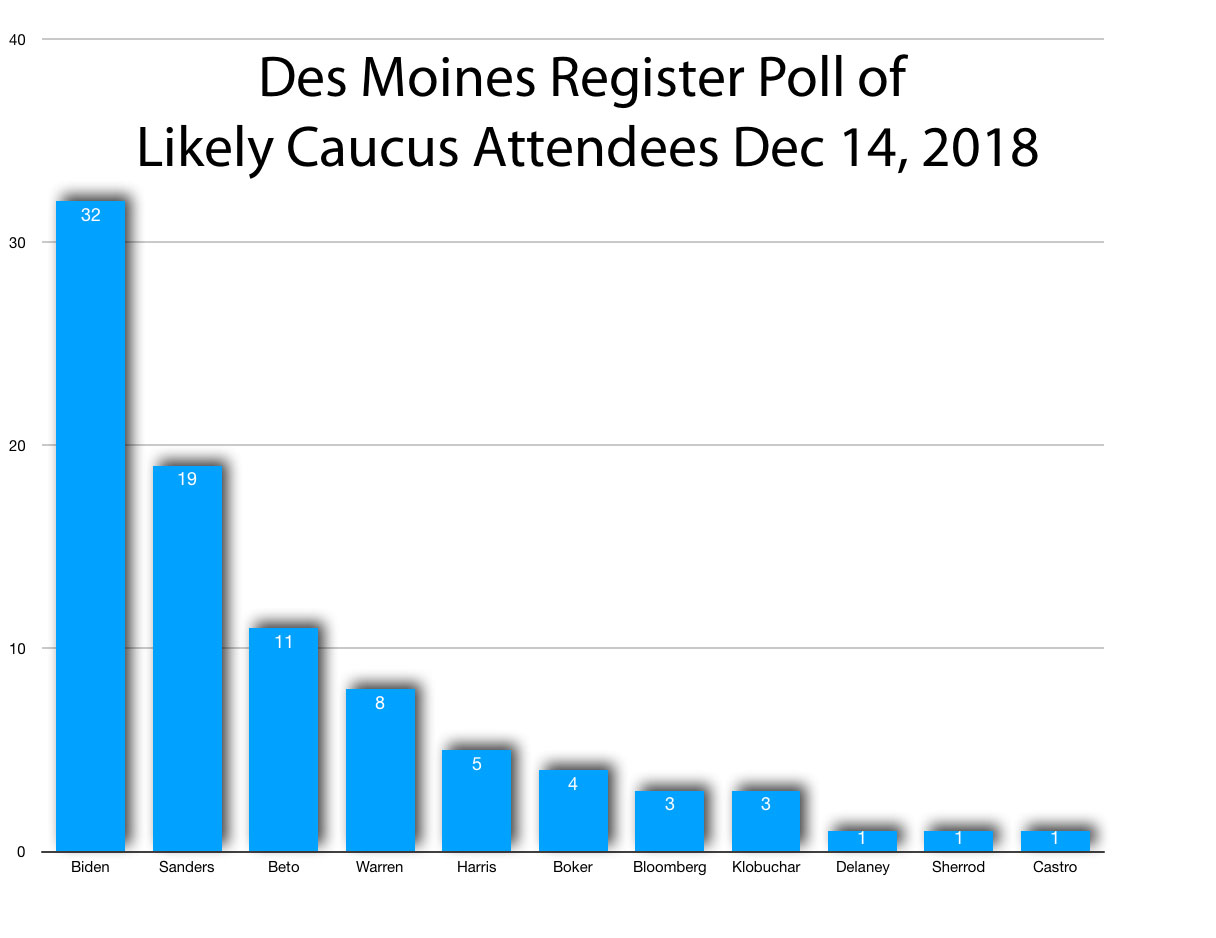 Des Mones Iowa Poll