1969 First 747 Flown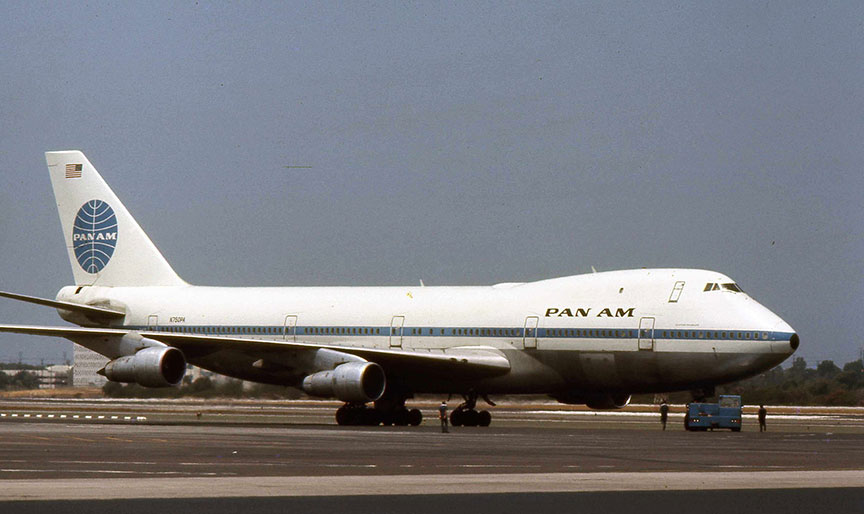 On Februay 9th, 1969 the first Boeing 747 took off on a test flight. The initial version of the plane was 231 feet long and weighed 710,000 lbs when fully loaded. The initial 747 was designed to carry 374 passenger over 5,700 miles.
---
Boeing began conceiving the plane in 1963. It was initially planned to be a plane that would be 150% larger than the 707. It developed its unique second deck in the front due to the potential military needs of a plane that could load large items.
The Launch customer for the plane was Pan Am that bet heavily on the plane. It ordered 25 aircraft in 1966 for $525 Million. Boeing promised to deliver the plane in 1969. The fact that Boeing did not have a factory large enough to build the plane forced the manufacturer to build a new plant to manufacture it. The first planes were delivered on time. ON January 22, 1970, Pan Am flew its first commercial flight of the 747-100 Washington Dulles to Paris. As of 2019 1,546 747's had been built. The newest variant the 747-8 is still in production today.