Mumbia Terror Attack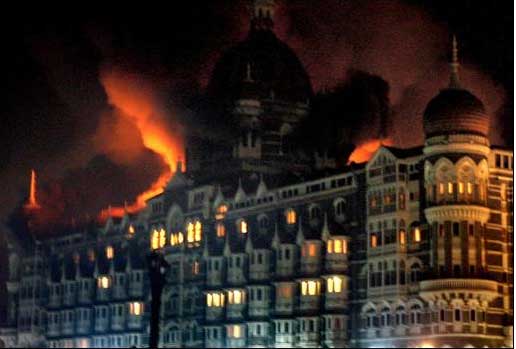 A terror attack in Mumbai shccked Inda. A total of 166 people were killed by 10 terrorist who attacked multiple targets. The terrorist had come from Palistan.
---
On Wednesday night November 26th,2008 gunman from the Lashkar-e-Taiba, terrorist group from Pakistan attacked 10 targets around Mumbai India. Their main targets included a crowded railroad station, the two largest hotels in the city, the Taj Mahal the Oberoi Hotel, and the Chabad Jewish Community Center. In these three locations the terrorist seized hostages.
The Indian police and army were very slow in their response. It was not until Friday that they were able to assault the Chabad house and that attack took 12 hours. All the hostages were dead and according to the medical examiner the Jewish hostages there were tortured before being killed. In the four days that it took the Indian government to gain total control of the situation, over 170 people were killed.
India blamed Pakistan for not gaining control of the Pakistani based terrorist. The Indian government demanded that Pakistani government crack down on Lashkar-e Taiba. Many observers believe that the organization receives help from the Pakistani intelligence services