Top 5 Tips You Should Follow While Solving CBSE Question Paper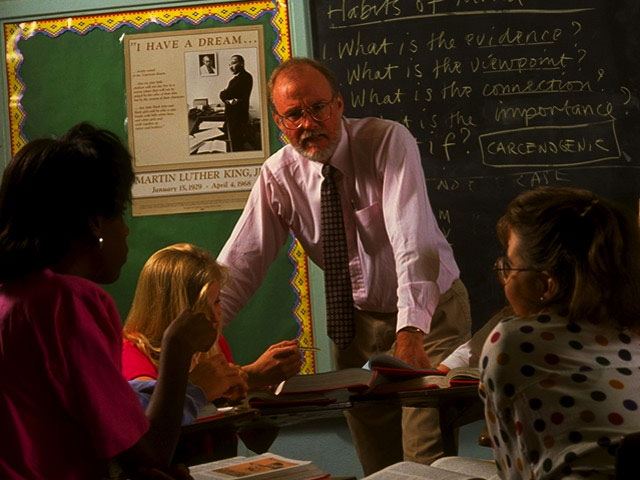 Top 5 Tips You Should Follow While Solving CBSE Question Paper
The Central Board of Secondary Education is one of the most preferred education boards in India. Every year millions of students appear for the 10th and 12th board exams. Although CBSE is lenient in the checking, students still find it difficult to score in the exams. There can be many reasons behind that such as less preparation, incomplete concepts, silly mistakes among others. However, one of the biggest is the way students present their solutions in the answer sheet. All the hard work, sacrifices, and late-night mugging go in vain if you are unable to express your learnings in the exam. This happens to thousands of examinees every year and we want this change. Here are a few tips that can help you curate a perfect answer sheet in your exams and score better. Take a read:
Don't Panic
There is so much expected from you in these exams and this stress leads to panic when you actually have the question paper in front of you. Although everyone tells you not to panic, it's difficult to execute when you have a piece of paper that you believe can decide your future. Therefore, instead of just suggesting you not to panic, we would give you a way to help you in that situation. So, before reading the question paper, think of the worst scenarios that can happen in this exam such as you can't score an entire section or maybe the questions with highest marks. Your worst depends on the level of preparation that you have done. Once you are done, start reading the paper, you will definitely feel better. You will find that it's a lot better than you expected.
Strategize and Prioritize
When you get the question paper, it's overwhelming. The environment of the room makes it difficult to make decisions and you end up making the wrong one. So, to avoid this you need to plan your next move. You can't just see the question and start writing because at some point you will get stuck. So, first, go through the entire question paper carefully and then devise a strategy that you think will help you get the paper done in time. Prioritize the questions based on the extent of knowledge you have about them. The ones you know the best should be attempted first followed by others. This will help you gain confidence and you will be able to write a perfect paper.
Keep Your Paper Neat and Clean
Once you are done finalizing your strategy for the paper, the next thing you should focus on is the cleanliness of the answers. You can't expect the examiner to offer you maximum marks if you don't write them neatly. When a paper is messy, it spoils the mood of the examiner as he/she finds it difficult to evaluate your answers. So, even if your solutions are correct, you won't get full marks for them just because of the messiness in your paper. You can avoid this by writing your best-known answers first because overwriting and untidy work happens only when you are not sure of the answers. So, ensure that your answers are neat and tidy to score better.
Keep Your Answers to the Point
How would you feel if you are reading something and you find repeated and redundant sentences? Not so good, right? This is exactly what happens when you write answers that are not precise. To get the maximum marks for the answer, you should ensure that you write them as crispy as you can. When you are writing long answers, you should divide them into parts and use points to complete them. Also, you should underline the key sentences in them. This draws the attention of the examiner towards it and they get to know that you have proper knowledge of the topic.
Don't Use complex and short forms of words
In their bid to impress the examiner, students often use complex words. However, you should know that you are not writing an article for an esteemed newspaper where you can use complicated words. If you use a lot of non-regular words then your examiner might not understand it and you might lose valuable marks. Also, never use short forms of several words because the teacher might not know about them too. So, write in lucid and simple language to avoid any complexity. 
So, next time when you write to solve a CBSE important questions paper keep these tips in mind. You will surely benefit from them. All the best for your exams!