Alaska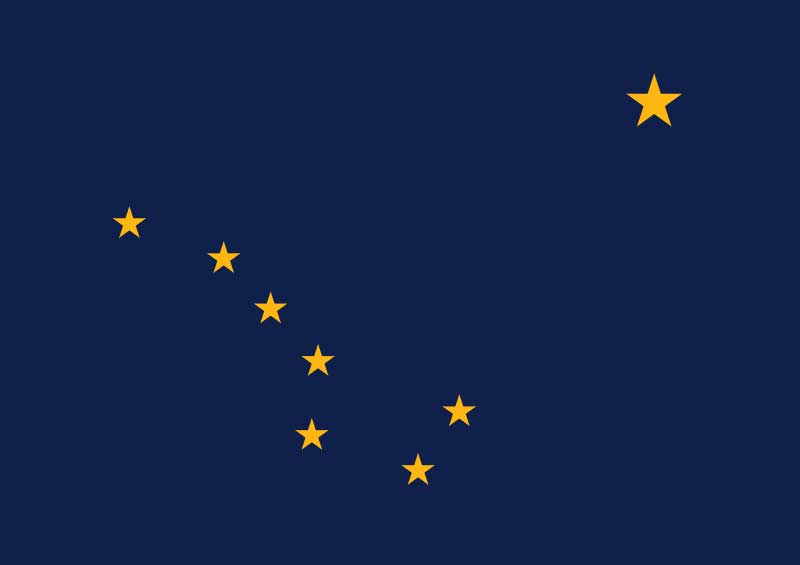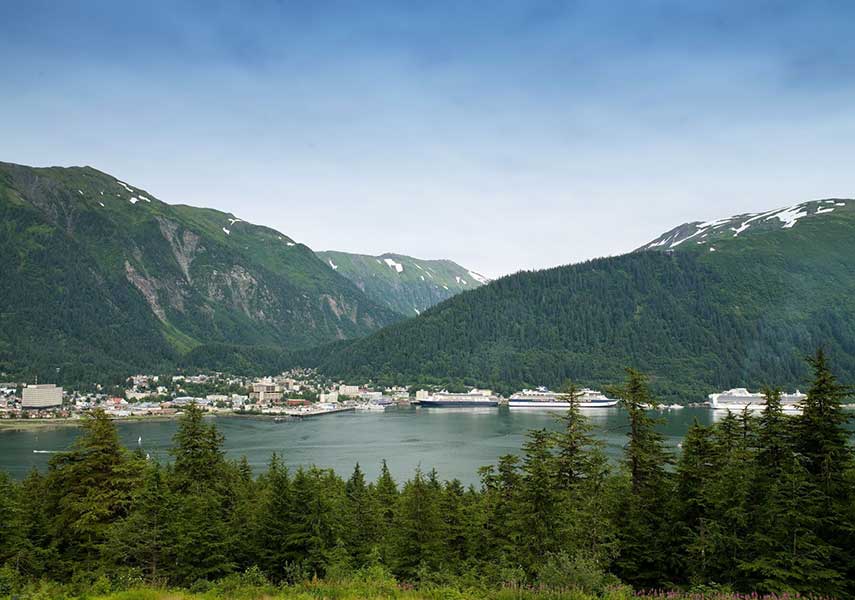 Basic Information
Postal Abbreviation: AK
Natives: Alaskan


Population. 2020: 733,391
Legal Driving Age: 16
Age of Majority: 18
Median Age: 33.4
State Song: "Alaska's Flag"
Lyrics: Marie Drake
Music: Elinor Dusenbur
Capital..... Juneau
Entered Union..... Jan. 3, 1959 (49th)
Present Constitution Adopted: 1956

Mean Household Income:73,181
Nickname: Last Frontier
Land of the Midnight Sun
Motto:
"North to the Future"
Origin of name:
Based on Aleut word, meaning "Great Land" or "That which the sea breaks against".
Alaska Economy
AGRICULTURE:
barley, cattle, hay, milk, oats,
vegetables, wood.
MINING: coal, gold, lead, natural
gas, petroleum, silver, zinc
MANUFACTURING: food processing,
lumber and wood products,
petroleum and coal products.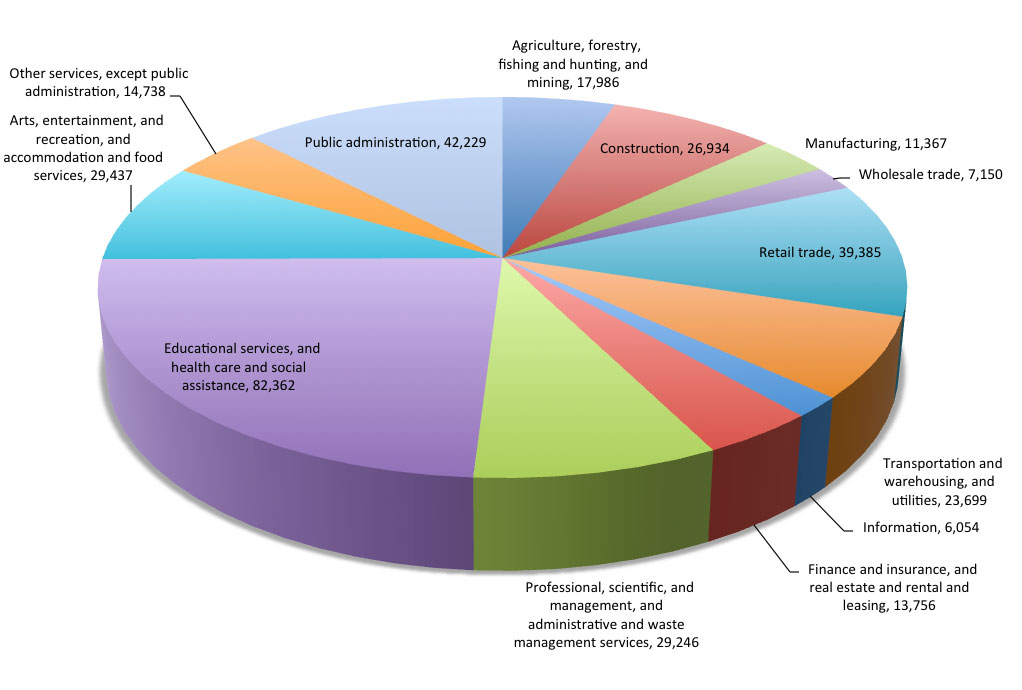 ---
Alaska Geography
Total Area: 656,424 sq. miles
Land area: 570,374 sq. miles
Water Area: 86,051 sq. miles
Geographic Center: 60 mi. NW of
Mount McKinley
Highest Point: Mount McKinley (20,320 ft.)
Lowest Point: Pacific Ocean (sea level)
Highest Recorded Temp.: 100˚ F (6/27/1915)
Lowest Recorded Temp.: -80˚ F (1/23/1971)
Alaska is the largest state in the Union, nearly twice as large as the next largest state, Texas. One third of the state of Texas lies north of the arctic circle. Most of the land is frozen tundra, forests and mountains. The state's Northern boundary is the Arctic Sea. The Pacific Ocean and the Bering Sea form the western boundary. On the east is the Yulin territory of Canada.
Cities
Anchorage, 291,538;
Fairbanks, 31,516;
Juneau, 31,275
Sitka, 8,647;
Wasilla,10,529;
Kenai, 7,778;
Ketchikan, 8,289;
Palmer, 7,306;
Kodiak, 5,968;
Bethel, 6,493
Alaska History
1784 First white settlement was established on Kodiak Island by Gregory
Shelkhov.
1799 Shelikhov Russia American Company received the exclusive fur trading.
charter for Alaska, and the company establishes a fort at Sitka.
1804 Tlingit Indians storm the fort and kill 408 of the 450 defenders.
1867 The United States purchased Alaska from Russia for 7.2 million dollars.
The purchase is called Seward's folly.
1880 Gold was discovered in Alaska near Juneau.
1884 After successive administrations by the Army, Treasury Department and the
Navy civilian administration is established in Alaska.
1900 Juneau became the capital of the state.
1902 Fairbanks was founded Wwhen gold was found in the Tanana River
Valley in 1912 Alaska became a US territory.
1917 Mt. McKinley National Park was created.
1941-45 During World War II over $1 billion is spent in Alaska.
1942 As a feint for the Battle of Midway Attu and Kiska islands were seized by
the Japanese.
1943 American troops retake the islands.
1959 Alaska is admitted as the 49th state.
1964 The most severe earthquake recorded in North America hits Alaska, 115
die.
1968 Oil was discovered near Prudhoe Bay.
1977 The Trans Alaska pipeline is completed bringing Arctic oil to market.
1980 With income from the oilfields available, Alaska eliminated personal
income tax.
Famous People
Margaret Bell
William Eagan
B Frank Heinzleman
Walter Hickel
Sarah Palin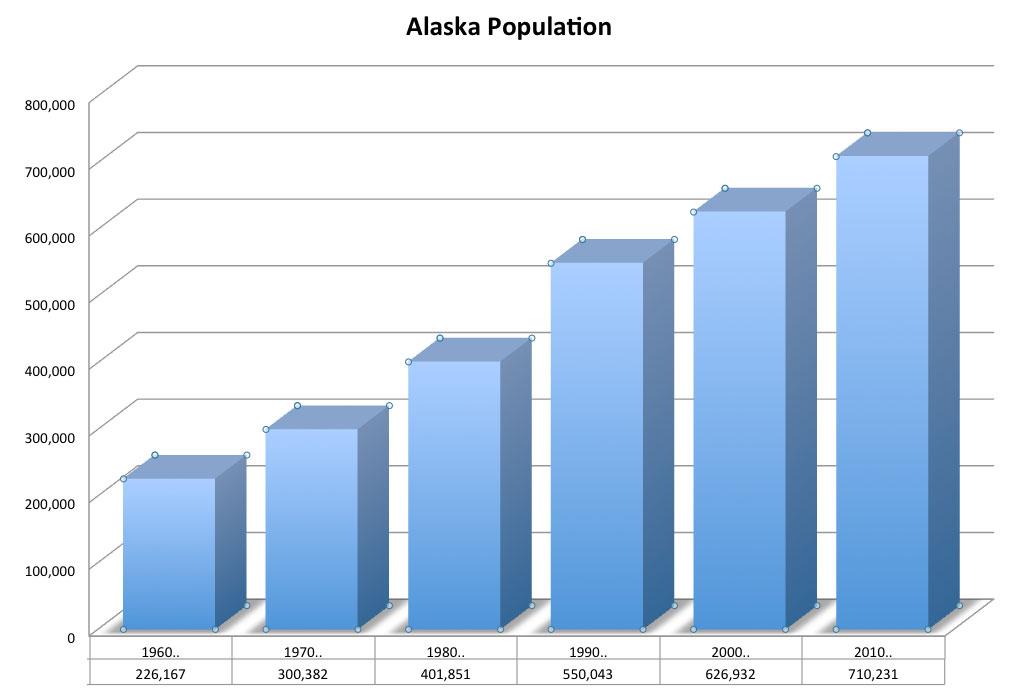 Alaska National Sites
1) Glacier Bay National Monument
Glacier Nation Monument cover a few hundred square miles of shoreline where glaciers meet the sea. The area has only one maintained campground but miles of hiking trails.
2) Klondike Gold Rush National Historic Park
Klondike National Historic Park includes downtown Skagway and the northern wilderness beyond. In includes a visitor center and many buildings from Alaska's gold rush era.
3) Mt. McKinley National Park
Mt Mckinley is the highest point in North America is the center point of the National Park. The park covers over 20 million acres of unspoiled land all of which is open to the public.
4) Sitka National Historic Park
The park covers 100 acres, and includes a number of the early Russian building that made up the central Russian trading post in Alaska. There is also a visitors center that includes a Native American cultural center.