NOrthEast Native Americans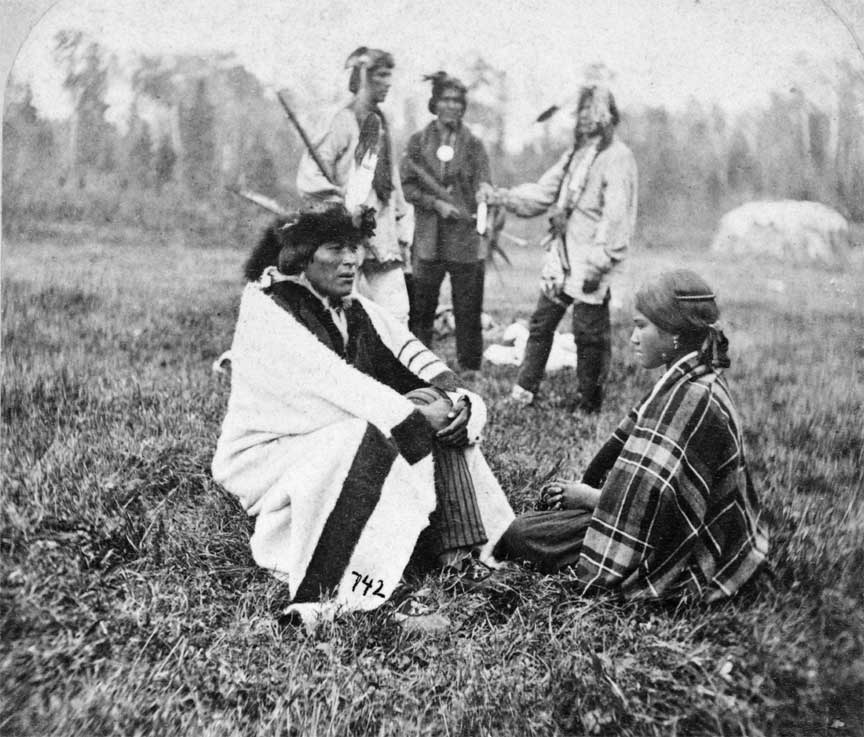 ---
The Indians of the Northeast who are also known as the Eastern Woodland Indians are divided into three major groups- those who speak Algonquian, those who speak Iroquoian and those who speak Siouan language. They lived in the area bound by the Atlanta Ocean in the east, the Mississippi Valley in the west, in the south the Natives of the Northeast lived as far South as the border of current day North Carolina.
The largest grouping was the Iroquois Confederacy that included the Mohawk, Oneida, Onondaga, Cayuga and Seneca Indians. They came together in the 15th century. The Confederacy was established to bring about peace between the groups. One of the key factors was the creating a system to compensate family members if a member of a different tribe killed one of their members. With peace between the tribes established the members of the confederation could concentrate their efforts at raiding other tribes in the area.
The Natives of the areas generally combined hunting, fishing, and farming. The balance varied greatly depending on the areas that the natives lived in. Those who lived close to rivers or the Atlantic Ocean tended to rely more on fishing. Those natives who farmed grew corn, beans, and squash. Those that were farmers tended to live in larger villages.
The Natives in the Northeast lived in different type of homes, the Algonquian and Siouan lived in the wickiups or wigwams, while Iroquoians lived in longhouses.
With an abundance of trees in the areas, most of what the Natives produced were made of wood. The native Americans in the area tended to wear very similar clothing. Men wore breechcloth, in the winter leggings and a cape. Women wore skirts.

The primary social unit for Northeast Native Americans were clans. Members of a clan's first responsibility were to the clan. Clans were often named after animals.
Like almost all other Native Americans believed in animism the belief that spirits resided in types of objects. The natives had medicine societies who attended the health of the tribes. The shamans often played a dual role of outreach to the spirits and often curing disease.
These are the tribes of the northeast:
Abenaki
Algonquin
Cayuga
Chippewa
Illinois
Iroquois (also known as the Haudenosaunee)
Kickapoo
Lenape
Lumbee
Maliseet
Menominee
Miami
Micmac
Mohawk
Mohegan
Mohican
Montauk
Munsee
Nanticoke
Narragansett
Niantic
Nipmuc
Nottoway
Oneida
Onondaga
Ottawa
Passamaquoddy
Penobscot
Pocomtuc
Potawatomi
Powhatan
Quiripi (also known as Quiripi)
Sac and Fox
Seneca
Shawnee
Shinnecock
Susquehannock
Wampanoag
Wappinger
Winnebago (also known as Hochunk)
Wyandot (also known as Huron)