Californian Native Americans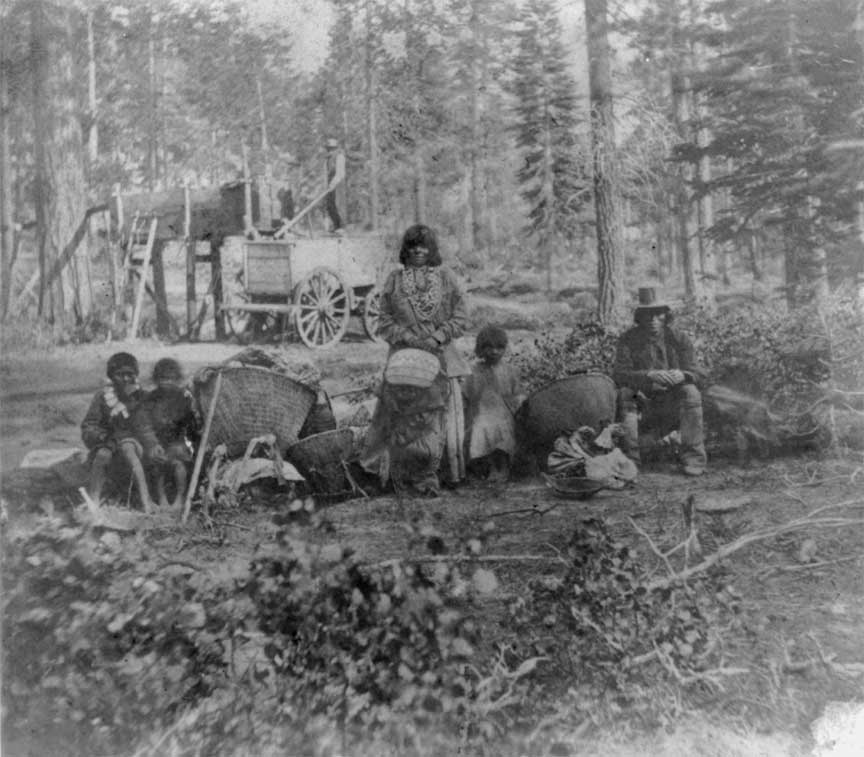 ---
It is estimated that 250,000 Native Americans were living along the coast of the Pacific Northwest. The area had a temperate climate, waters rich in fish and interiors full of small animals that could be hunted. With plenty of readily available food as well as an endless supply of wood the residents of the area built large sturdy homes.
The tribes of the area are also known for creating beautiful totems with intricate carvings and pictures that were used to tell the story of the clan. The natives often wore necklaces which symbolized the wealth of the wearer. They also created beautiful baskets and even hats which were important in the rainy Pacific Northwest.
The Natives believed that they were all connected to the world of the supernatural that surrounded them. The Shaman or medicine man was the bridge to that world.
Most of the celebrations held by Native Americans of the area were called Potlatch- which comes from the word to give. Families would spend months planning a Potlatch. It was a means of showing off a families standing and wealth.

Alsea
Bella Bella
Bella Coola
Chehalis
Chinook
Clatskanie
Comox
Cowlitz
Haida
Haisla
Heiltsuk
Klallam
Kwakiutl
Makah
Nisga-Gitksan
Nooksack
Nootka
Pentlatch
Puget Sound Salish
Quileute
Quinault
Siuslaw
Straits Salish
Takelma
Tillamook
Tlingit
Tsimshian
Tututni
Twana
Umpqua