Nowadays, teaching methods have changed dramatically because of the global pandemic and wide use of technology in education. Teachers benefit from a plethora of engaging teaching tools, and history classes require special attention. Very often, students do not pay special attention to learning this subject as it's only a textbook they are suggested to work with.
History educators find it challenging to attract students' attention to studying the past. But every educated person should have general knowledge of world history, key events, and figures that influenced our reality. Thus, it's vital to integrate interesting resources to learn history with your students. They may include video clips and audio, websites, games, virtual tours, etc. Read the article and find the most efficient history teaching tools.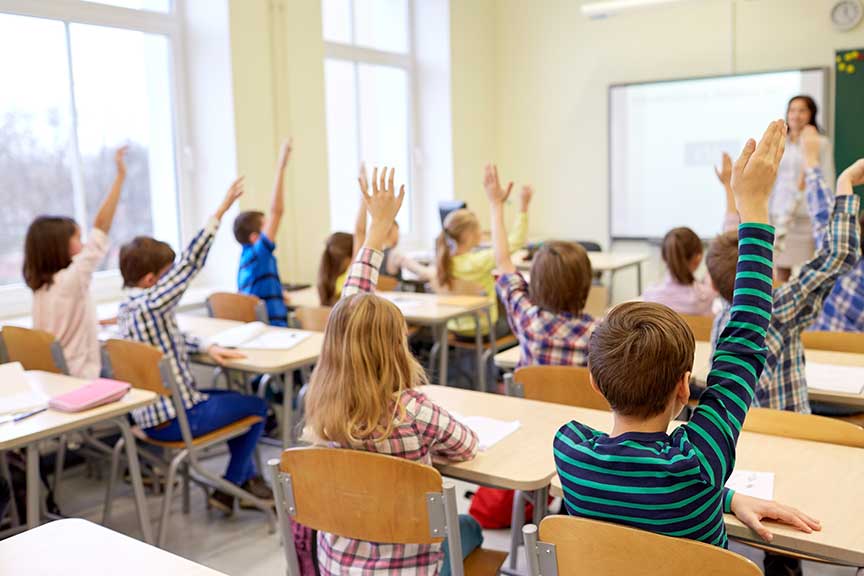 Virtual Museum Tours
It's great to visit any museum and observe world-famous masterpieces sitting in the class, thanks to virtual tours. You can visit online exhibitions devoted to the historical period you learn that will make the study process more entertaining. There are many great online tours you can attend with your students and learn world history. Here is the list of the best museums:
British Museum
This iconic museum is an excellent place to spend time with use and pleasure. It's so engaging to navigate through the museum and explore Asia, Africa, Europe, and the US history timeline. There you will find sections on trade, religion, power, art, and living and dying. You can choose the topic of interest, read a brief description, listen to the audio, see its location on the map, and discover related objects.
Smithsonian National Museum of Natural History
This museum features a lot of engaging virtual tours with meaningful exhibits, collections, and research areas. It offers Digital School Programs and plenty of teaching resources. Here you can attend webinars and access Permanent, Current, and Past Exhibits, as well as Narrated Tours.
Pergamon Museum
This historical museum allows students to explore ancient artifacts. It gives a teacher the possibility to show students how impressive world history is. There are many online exhibitions, events, materials, videos, films, 360° panoramas, and 3D shots. They have a rich digital database and social media channels to connect with the young audience.
Virtual Field Trips
With virtual field trips, your students can feel like going on a real trip when current conditions do not allow them to go out. There are plenty of amazing places for you to explore together, have fun, and enrich your knowledge.
Discovery Education
This platform allows teachers to search for the needed materials and assign them to students. You can incorporate engaging content into your daily history lessons and enrich them with Augmented Reality technology. For those interested in The Idea of America, there is American Ideals Virtual Field Trip.
Museum of the American Revolution
If you study the US history timeline, visit the virtual field trip in this museum to study the Revolutionary War. It's possible to download the Beyond the Battlefield Classroom Kit with a vocabulary list and discussion questions to supplement your virtual field trip.
Virtual field trip to Ellis Island
Visit this website for a virtual field trip to Ellis Island and explore immigration history. It has an interactive tour, engaging stories of young immigrants, extensive immigration data, and an immigration timeline.
Games and Simulations
There are a lot of history games that are worth your attention and should have a place in your lessons. Whether you are teaching the history of the Explorers or Ancient times, it'll always be fun and easy to study while playing.
Kahoot
With Kahoot, you can deliver engaging learning materials to your students. You can create your games and play them together on the shared screen. Students can also play educational games on their devices. It's possible to create quizzes, true/false, images as answers, polls, slides, puzzles, or type answers. Kahoot is a real treasure for those who want to make their lessons unique and effective.
EdTechTeacher
EdTechTeacher provides many teaching resources, including games and animations. You can try Ancient, Medieval, Early Modern, Modern World history games and animations. There are amazing animated maps, timelines, and quizzes. Teachers can benefit from flashcards, matching, concentrating, and word search. Each topic has a list of terms. You can create your own activities and share them with students.
Video Lessons
History teachers can create video lessons to enable students to study new material better. It'll be useful when you conduct online lessons, and videos will help diversify your communication on the subject. Students better perceive visual information and can watch your lessons as many times as they need to master a new topic. Besides, it gives teachers unlimited space for creativity. It's possible to make fun history lessons and tailor material representation to your students' needs. Videos develop communication skills and make education engaging.
In order to create decent educational videos, you can use Movavi tools for making videos. You can edit your video, create a slideshow, record the screen, and more. Movavi offers two academic licenses: one for teachers and students and another for schools and universities. The first personal license is more expensive, while the second is available at a discount if you purchase a hundred licenses per school. So choose the one you find the best for your teaching needs and give your students an unforgettable history learning experience.
Conclusion
Now you know how to make your world history lessons more engaging and interesting with modern teaching tools. You should not be afraid to experiment and impress your students with fun and creative material representation. We hope that this article opens for you many useful resources you can effectively use for your lessons in the future.
---