Battle of Nashville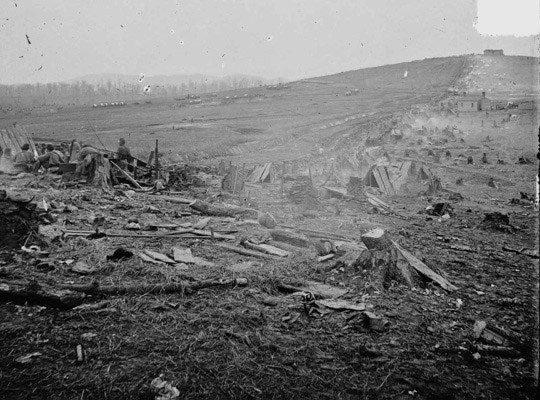 Federal Lines in Nashville
Confederate General Hood headed north into Tennessee, while Union General Sherman headed south. Unfortunately for him, Sherman had left more than enough forces behind. Hood's forces first met Union forces at Franklin on the road to Nashville. On November 30, 1864, a battle was fought in Franklin, where Union casualties numbered 2,300; while Confederate casualties totaled 6,300.
Hood went on to attempt to beseige the Federals at Nashville. On December 16th, Federal troops numbering 55,000, under General Thomas, attacked Hood's 20,000 men. The Confederate army was decimated and ceased to exist as a fighting unit.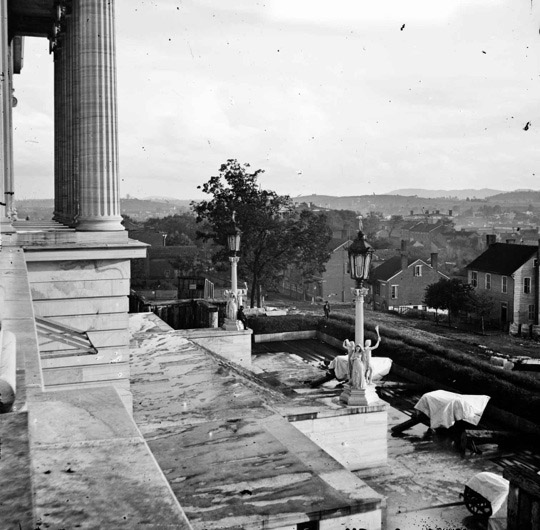 Nashville, Tenn. Steps of the Capitol with covered guns; vista of the city beyond.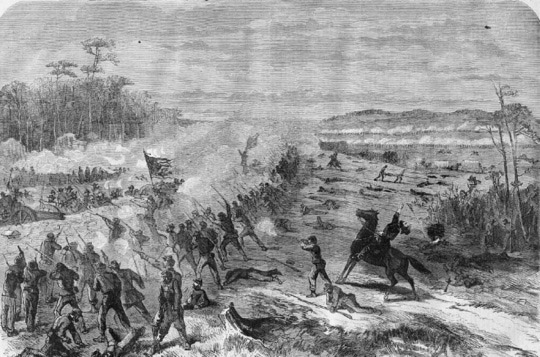 This illustration from Harpers Weekly January 14, 1865 captioned: Charge Of Third Brigade, First Division, Sixteenth Corps, At The Battle Of Nashville, Tennessee, December 15, 1864.-Sketched By George H. Ellsbury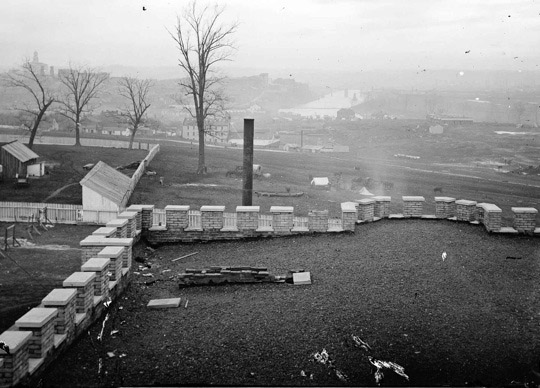 View of Nashville with the Cumberland River in the background.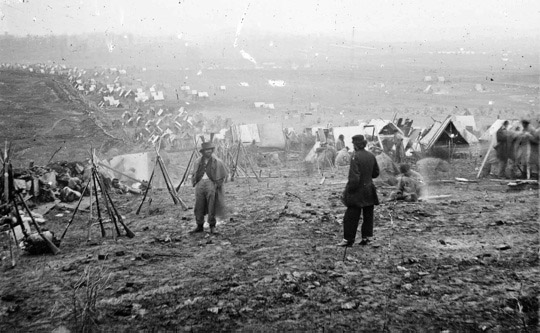 This photograph of the Federal Outer Line at Nashville was taken by George Barnard on December 16, 1864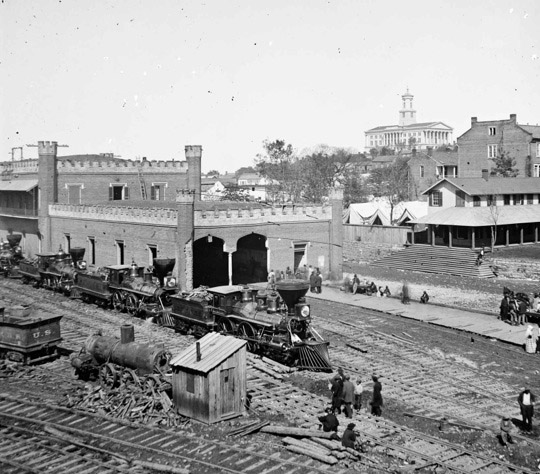 [Nashville, Tenn. Railroad yard and depot with locomotives; the Capitol in distance]. Barnard, George N., 1819-1902 photographer. Created-Published: 1864. Photograph of the War in the West. These photographs are of Hood before Nashville. Continuing his policy of the offensive at any cost, Gen. John B. Hood brought his reduced army before the defenses of Nashville, where it was overthrown by Gen. George H. Thomas on December 15-16, in the most complete victory of the war. If the date borne on this photograph is correct, it was taken in the course of the battle.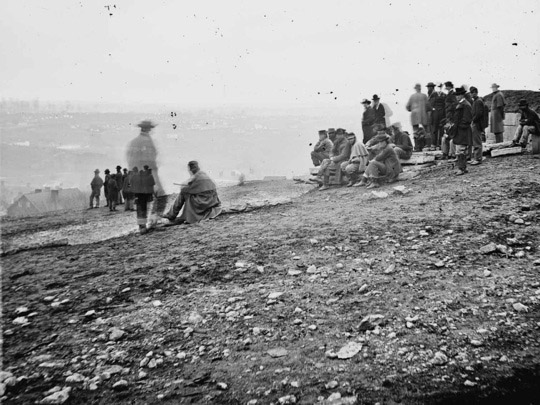 This photograph by George Barnard from December 15,1864 is captioned Nashville, Tennessee. Spectators watching the fight between Hood and Thomas