Mobile Bay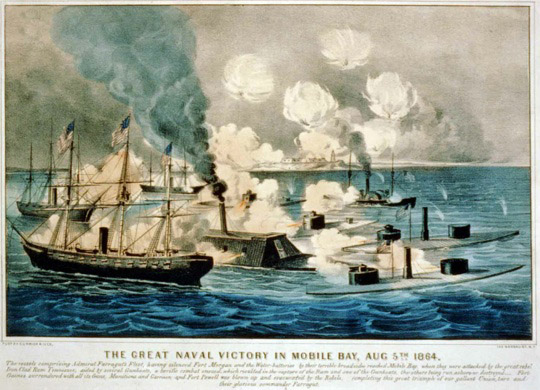 By the summer of 1864, the South had only one port still available for the blockade runners– Mobile, Alabama. Mobile was protected by three forts, and a small fleet of Confederate ships, including the CSS Tennessee. On August 5th, Rear Admiral David Farragut led a Union fleet of 4 ironclads and 14 other ships into Mobile Bay. In the next few minutes, Farragut made naval history with the image and saying.
In order to see better, Farragut had himself strapped to the mast. Then when the first Union ironclad was struck by a Confederate torpedo and sunk, Farragut stated: "Damn the torpedoes! Full speed ahead." Then they captured the Confederate fleet. Over the course of the next three weeks the Union also captured all of the forts. Mobile Harbor was closed.
---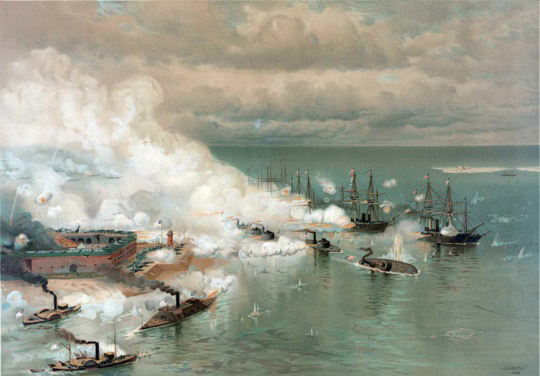 A View of the Battle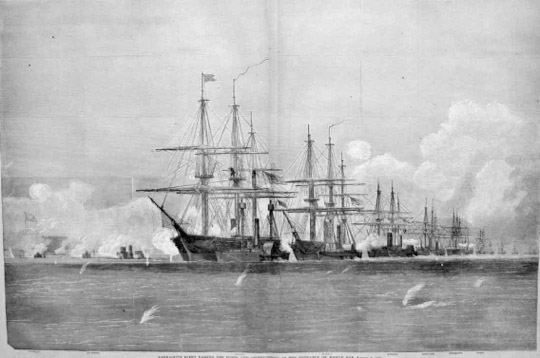 This illustration from Harpers Weekly September 3, 1864 and is captioned:Farragut's Fleet Passing the Forts and Obstructions at the Entrance of Mobile Bay, August 5, 1864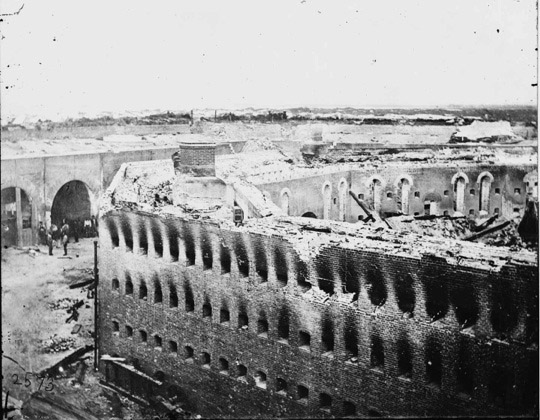 This is a photo of a destroyed Fort Morgan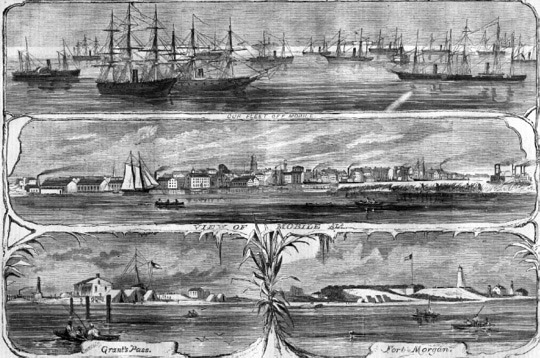 This illustration from Harpers Weekly March 26, 1864 shows views of Mobile Bay.

This illustration from Harpers Weekly October 22, 1864 and is captioned:United States Sloop Of War "Lackawanna" Ramming The "tennessee" In Mobile Bay.—sketched By Robert Weir