William Randolph Hearst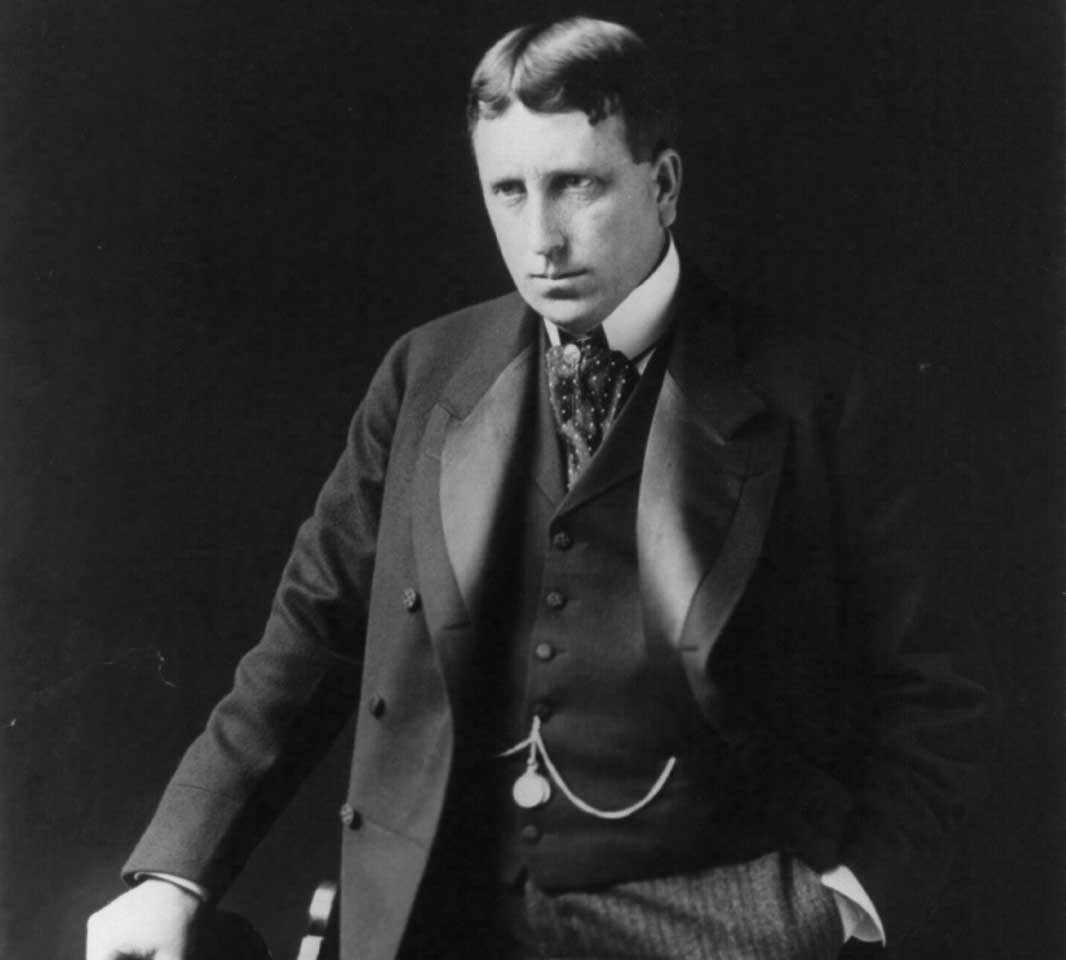 William Randolph Hearst was born in San Francisco, California, on April 29, 1863. The son of a millionaire miner and rancher, George Hearst, he enrolled at Harvard in 1882, but was expelled in 1885. He became editor of his father's newspaper, the San Francisco Examiner, in 1887. He used Joseph Pulitzer's New York World as his model, focusing on sensational scandals on the one hand and the exposure of social injustice and corruption on the other. With a talented and well-paid staff, the paper eventually turned a profit in 1890. He purchased the New York Journal with the $5 million-help of his mother, and won a circulation war with the New York World. By 1897, the Journal and the new Evening Journal had a circulation of 700,000.
Hearst led a journalistic campaign against Spanish rule in Cuba, and many attribute public sentiment favoring war with Spain to his efforts. After the Spanish-American War, he acquired a large chain of newspapers, and served two terms as a Democratic Congressman in the US House of Representatives (1903-1907). He made an unsuccessful attempt to win the party's presidential nomination in 1904, lost his 1905 attempt to become major of New York City on an Independent party platform and lost the 1906 the race for governor as a Democrat. He lost his presidential campaign in 1908, as well as the 1909 New York City mayoral campaign, both of which he attempted as an Independent.
In 1917, he met actress Marion Davies, and began an affair with her which lasted until his death. He inherited $11 million from his mother in 1919, and used the money toward a 30-year, $30 million project to build a castle at San Simeon, California, and fill it with expensive works of art. He maintained his involvement in politics, helping to "deliver" votes to Franklin D. Roosevelt's 1932 bid for the Democratic presidential nomination.
Hearst's newspapers lost readership in the 1920s, and Hearst himself became more conservative throughout the 1930s, eventually breaking with President Roosevelt. By 1937, he had brought his publishing empire close to the point of bankruptcy, and had to sell a great deal of his property and a number of art works. Hearst spent his last years in seclusion in Beverly Hills, California. At his death, which occurred in Beverly Hills on August 14, 1951, his personal estate was estimated to be worth $59.5 million, in addition to his publishing empire with assets of $160 million. The state of California accepted the castle at San Simeon as a gift, and made it part of the state park system.