Hunt, Ward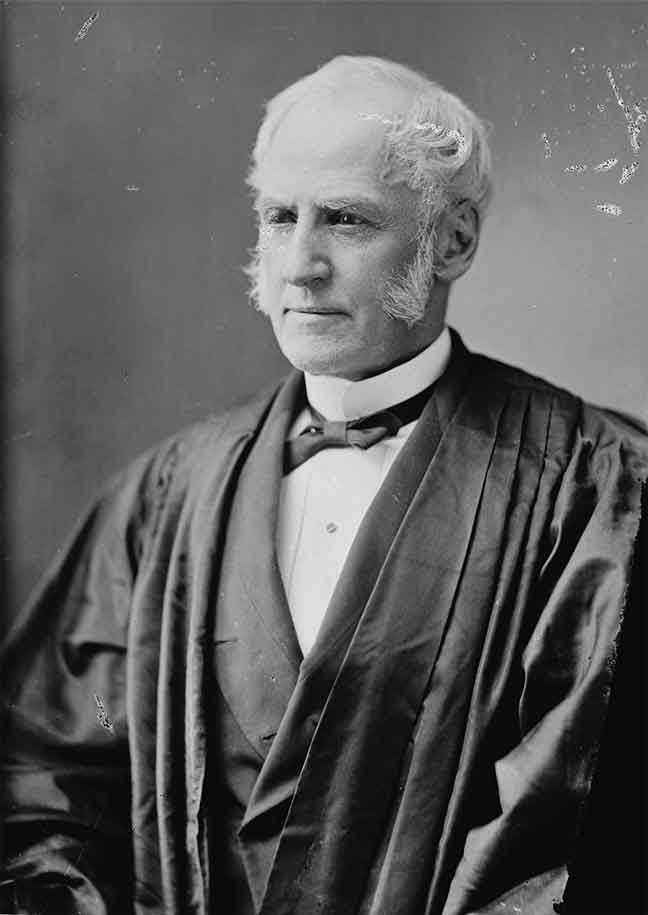 Ward Hunt was born in Utica, New York, on June 14, 1810. He attended Hamilton College in Clinton, New York, for one year, then transferred to Union College in Schenectady, New York, graduating with honors. In 1829, Hunt went to the Tapping Reeve School, a private academy in Litchfield, Connecticut, to study law. Among Tapping Reeve's alumni were two Supreme Court Justices, Henry Baldwin and Levi Woodbury. After working as a clerk for a judge in Utica, he was admitted to the bar in 1831. He soon established a lucrative law practice out of his home office, and married Mary Ann Savage in 1837. The couple had three children before Savage died in 1845.
Hunt won a seat in the New York State Legislature in 1838, serving one term, and was elected mayor of Utica in 1844. In the late 1840s, he broke with the Jacksonian Democrats over the issue of the extension of slavery and the annexation of Texas, both of which he opposed. Eventually joining the Republican Party, Hunt became a political ally of Roscoe Conkling. The alliance helped Hunt win a nomination to the US Supreme Court, since Conkling later became the boss of New York's Republican political machine.
During the Civil War, Hunt was temporary chairman of the 1863 Republican Union Convention. In 1865, he was elected to the New York Court of Appeals. After being promoted to chief justice of the court of appeals in 1868, he became commissioner of appeals after an 1869 judicial reorganization. In 1872, Conkling convinced President Ulysses S. Grant to appoint Hunt to the US Supreme Court. Hunt took his seat on the Court in January of 1873.
Hunt was active on the Court for only five years, during which he wrote only a few opinions, seven of which were dissents. His most important dissent was in United States v. Reese (1876), in which he stood alone against the rest of the Court in supporting the indictment of two inspectors in Kentucky who refused to accept and count the vote of William Garner, an African-American. The Court's decision weakened the potential application of the Fifteenth Amendment in protecting minority voting rights. His apparent support of African-American rights did not, however, extend to support for the right to vote for women. While serving as a circuit judge, he presided over the trial in which Susan B. Anthony was tried for "knowingly ... voting without having a lawful right to vote," and fined her $100 when the jury found her guilty.
For three years after he suffered a severe stroke in 1879, Hunt refused to resign from the Court. Hunt agreed to retire in 1882, when Congress passed a special retirement bill enabling him to receive a pension although he had not reached the standard pensioner age of seventy. Four years later, on March 24, 1886, Hunt died in Washington, D.C.