Thomas Andrew Hendricks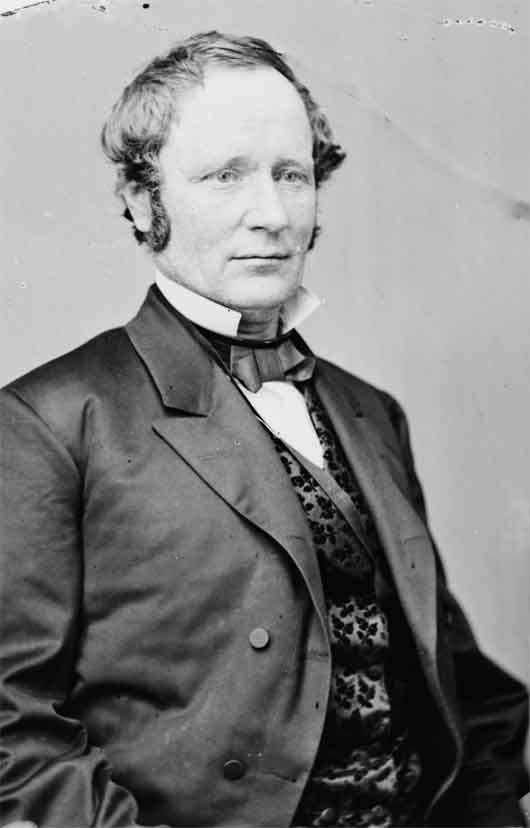 Thomas Andrews Hendricks was born near Zanesville, Ohio, on September 7, 1819. He grew up in Indiana, and attended Hanover College near Madison, Indiana, graduating in 1841. After college, he began studying law, and, in 1843, he traveled to Pennsylvania to study under his uncle, who was a judge. Returning to Indiana in 1844, he passed the bar and set up a private practice. In 1845, he married Eliza C. Morgan of North Bend, Ohio. The couple's only child died at the age of three.
Hendricks was elected to the Indiana legislature in 1848, and the US House of Representatives in 1851 and 1852. In the House, he supported Democrat Senator Stephen A. Douglas and his Kansas-Nebraska Act. Although he was not reelected in 1854, he was appointed commissioner of the general land office by President Franklin Pierce.
After an unsuccessful bid for the governorship of Indiana in 1860, Hendricks was elected to the US Senate in 1863, in which he served only one term. During the Civil War, Hendricks was a vocal critic of President Abraham Lincoln's policies, including the Emancipation Proclamation. After the war, he supported President Andrew Johnson's Reconstruction plan, and worked against the Thirteenth and Fourteenth Amendments, which abolished slavery and gave African Americans the rights of citizenship.
Hendricks lost another gubernatorial election in 1868, and returned to his law practice after his term in the Senate ended. Finally, in 1872, his efforts to become governor of Indiana succeeded, and he was elected, although by a narrow margin. Four years later, Hendricks was nominated for Vice President, on a ticket with fellow Democrat Samuel J. Tilden. Although the Democrats lost to Republican Rutherford B. Hayes, Hendricks succeeded in 1884, with running mate Grover Cleveland.
Hendricks served only nine months of his term as Vice President, and died in his home in Indianapolis, Indiana, on November 25, 1885.