Levi Morton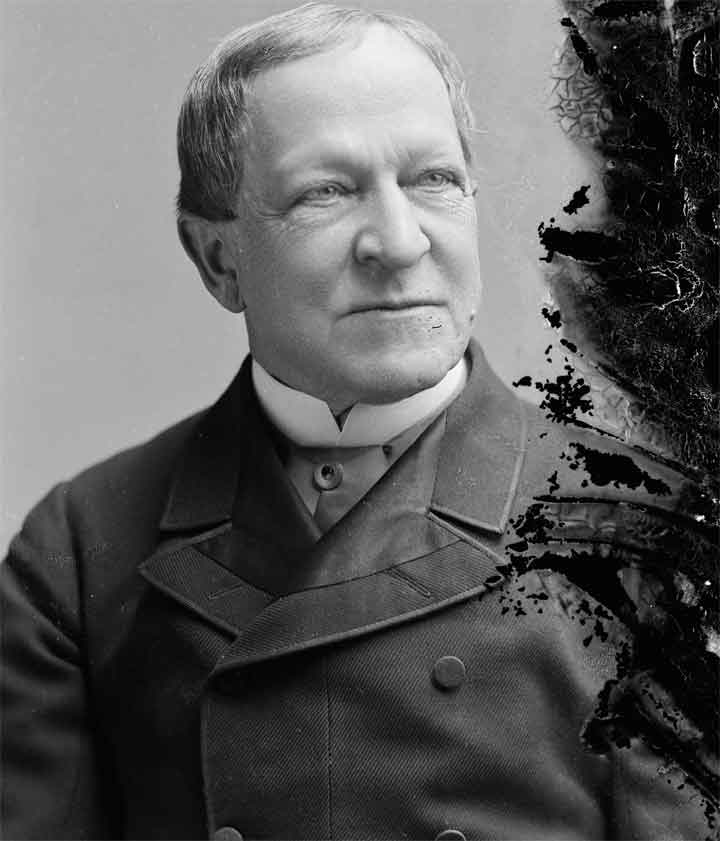 Levi Parsons Morton was born on May 16, 1824, in Shoreham, Vermont. He received a modest education, and never attended college. Morton started to work as a clerk in a store in Hanover, New Hampshire, and, by 1855, he owned his own wholesale business in New York City. He set up a Wall Street banking firm in 1863, despite war-related financial setbacks. He managed to turn his firm, Morton, Bliss & Company, into one of the most important financial institutions in the nation, and made himself rich in the process. He married Lucy Young Kimball in 1856, but she died in 1871, having had only one child, who died in infancy. Later, in 1873, Morton married Anna Livingston Street. The couple had five daughters together.
Morton's first attempt to enter politics, an 1876 bid for the US House of Representatives, was unsuccessful, but he prevailed two years later, and was even reelected to Congress in 1880. He soon resigned, however, when President Garfield appointed him minister to France. Upon his return from service abroad, he failed in two attempts (1885, 1887) to win a seat in the Senate. In 1888, Morton was offered the nomination for Republican vice-presidential candidacy, with presidential candidate Benjamin Harrison. Although they lost the popular election by about 10,000 votes, they were still able to defeat Democrat running mates Grover Cleveland and Allen G. Thurman in the electoral college, and thus won the election.
As Vice President, Morton took his duties in the Senate seriously, to the point that his desire to avoid partisanship led to his loss of standing in the Republican party. He was not chosen to run for a second term as Vice President. After he left Washington, Morton became governor of New York, but his refusal to work according to the rules of the political machine angered party bosses. They prevented him from obtaining the Republican nomination for President, supporting William McKinley instead. After Morton's term as governor ended, he retired from politics, and returned to his business ventures. In 1899, he formed the Morton Trust Company, which he merged with the Guaranty Trust Company in 1909. During his retirement, he traveled a great deal, and spend time at Ellerslie, his large estate in Rhinebeck, New York, at which he died on his 96th birthday -- May 16, 1920.