George Shiras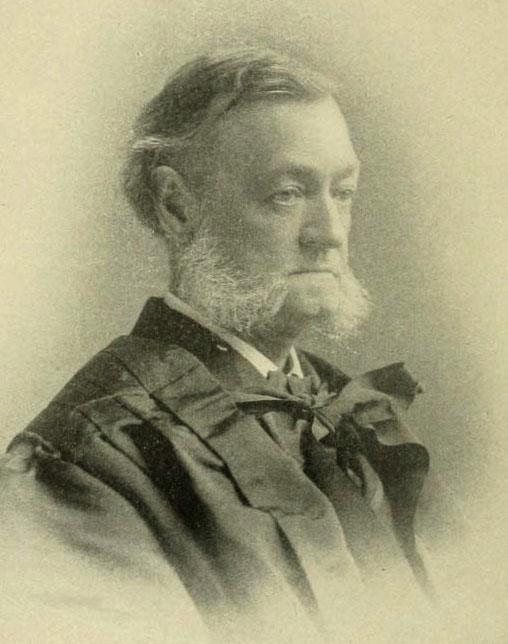 George Shiras, Jr., was born in Pittsburgh, Pennsylvania, on January 26, 1832. He spent his early years helping his parents with their farm, twenty-two miles from Pittsburgh. From 1849 to 1851, he studied at Ohio University in Athens, then transferred to Yale University. He graduated Phi Beta Kappa in 1853, and remained to study law. He left Yale before he earned a degree, but, years later in 1883, he was to become the first alumnus to be awarded an honorary doctorate of law from the school. After studying law in Judge Hopewell Hepburn's Pittsburgh office, he was admitted to the bar, then moved to Dubuque, Iowa to practice law with his brother. Shiras married Lillie E. Kennedy on New Year's Eve of 1857, and the couple later had two children. The new family moved back to Pittsburgh, and Shiras became Judge Hepburn's law partner.
After Hepburn's death in 1862, Shiras continued the practice independently, and his clients included some of Pittsburgh's major industrial corporations and railroad interests. He seemed indifferent to money, despite his financial success; and developed a reputation for being a skilled, sensible and honest attorney. He was a moderate Republican, although he did not involve himself in politics beyond agreeing to serve as a presidential elector in 1888. President Benjamin Harrison nominated Shiras to the Supreme Court in 1892, following the advice of Secretary of State James Blaine, Shiras' cousin. Shiras had no judicial experience, and had spent the previous thirty in private practice. A week after his nomination, he was confirmed by the Senate, and became the only Supreme Court Justice to have no prior judicial or political experience.
Shiras spent eleven years on the Court, and wrote 259 majority opinions and 14 dissents. Most of his career on the Court was without drama, with the exception of Pollock v. Farmers' Loan & Trust Co. (1895). Because of Justice Howell Jackson's illness, the Court was tied 4-4 on the case, which was to decide the immediate fate of the income tax. Jackson returned to take part in a reargument, but one of the justices switched his vote, so that the income tax was ruled unconstitutional by a 5-4 vote. Some historians believe that Shiras was the one who switched his vote, although others suspect that either Justice Horace Gray or Justice David Brewer was the individual in question. Years later, in 1915, Congress would adopt the Sixteenth Amendment, which allowed for a national income tax. In Plessy v. Ferguson (1896) , Shiras voted with the overwhelming majority, upholding the "separate but equal" doctrine of racial segregation.
Shiras pledged that he would retire from the Court after serving ten years, and he was faithful to that pledge, submitting his resignation in 1903. He lived for twenty-one years after his retirement, a record for Supreme Court justices of the time, spending time with his family at his home in Florida and his summer home in Michigan. Shiras died on August 2, 1924, in Pittsburgh, as a result of a fall followed by pneumonia. Shiras' son, George, began writing a biography of his father, which Shiras' nephew, Winfred Shiras, completed. The biography, entitled Justice George Shiras, Jr., of Pittsburgh, was published in 1953.