Adlai Stevenson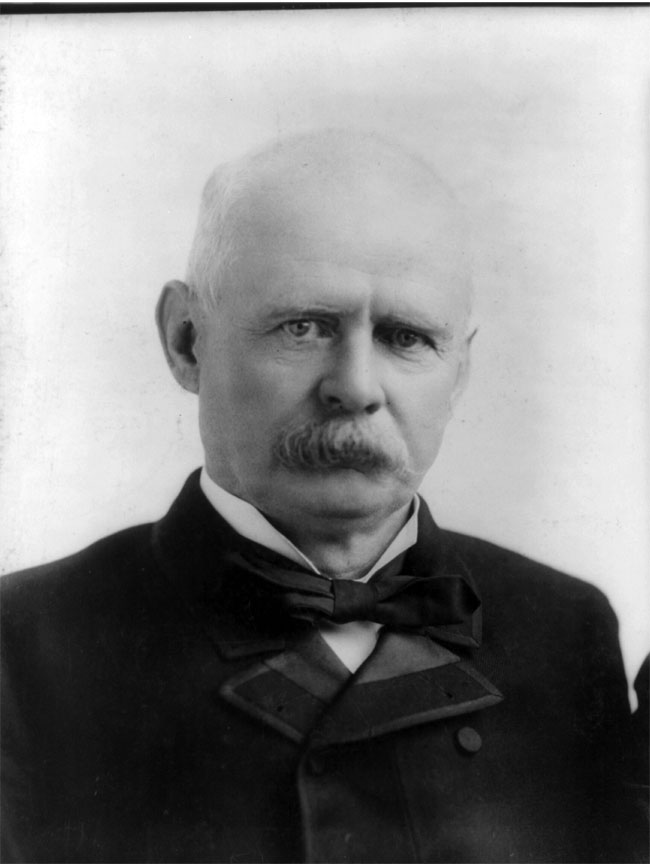 Adlai Ewing Stevenson was born on October 25, 1835, in Christian County, Kentucky. His family moved to Bloomington, Indiana when he was 16 years old. Stevenson attended Illinois Wesleyan University briefly, then studied at Centre College in Danville, Kentucky, for two years. He left Centre College when his father died in order to help support the family by teaching. While working as a teacher, he studied law privately. In 1858, he passed the bar and opened a law office in Metamora, Illinois.
Stevenson was elected state's attorney for the Metamora judicial district in 1864, and served for four years. In 1866, he married Letitia Green, with whom he had four children. In 1874, he was elected to the US House of Representatives, lost the 1876 election, then won in 1878. He returned to private life after his second term expired.
President Grover Cleveland appoint him first assistant postmaster, in 1885. In that position, he was given the task of firing postmasters appointed by previous Republican administrators, and replacing them with individuals loyal to current Democratic administration. This earned him the nickname, "the Headsman," despite his personal tact and friendliness. When Stevenson was nominated for the US Supreme Court in 1889, the Senate's Republican majority refused to confirm him.
Stevenson was nominated for Vice President at the 1892 Democratic national convention. Because of his inclusion on the Democratic ticket, his heavily Republican home state of Illinois voted for a Democratic President for the first time in over 35 years. Stevenson and his presidential running mate, former President Grover Cleveland, won the election. As Vice President, he was held to be a capable leader of the Senate, but he did not play a major part in President Cleveland's decision-making. Although he got along well with the President, Stevenson was not even informed when, in 1893, Cleveland secretly underwent surgery for mouth cancer. Stevenson left office at the end of his term, in 1896.
Again, in 1900, Stevenson received the Democratic nomination for Vice President, with William Jennings Bryan as the candidate for President. They were defeated by Republican incumbent William McKinley and future President Theodore Roosevelt. In 1908, he lost a bid for the governorship of Illinois, and then retired from politics. The next year, he published a collection of speeches and anecdotes, entitled Something of Men I Have Known. Stevenson died on June 14, 1914, in Chicago, Illinois, having suffered heart failure after prostrate surgery. His grandson, Adlai Stevenson II, became the Democratic nominee for President in 1952 and 1956.