The Supremes
Female Singing Group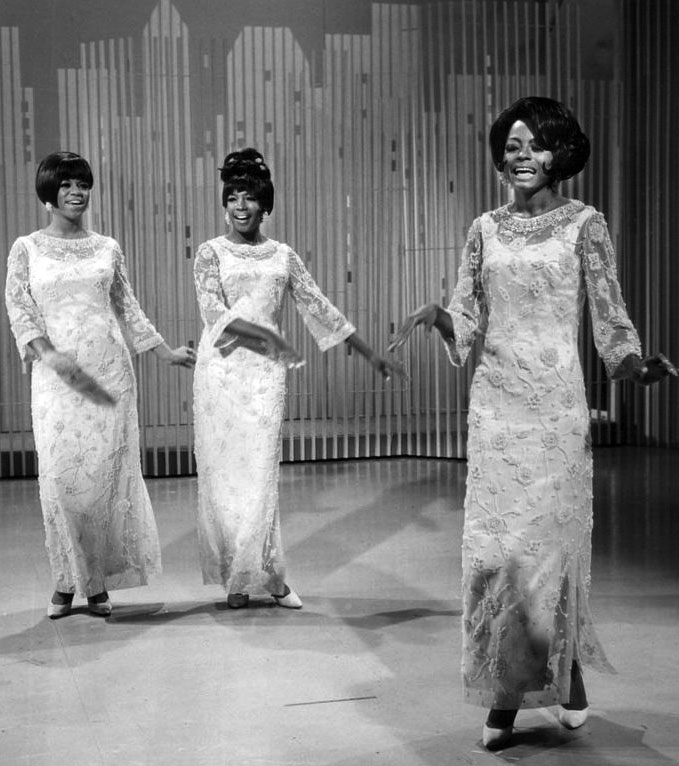 The original members of the Supremes were Mary Wilson, Florence Ballard and Diana Ross. The three met as high school students in Detroit, Michigan, and formed The Primettes. After winning several local talent contests, they tried to get involved with up-and-coming Motown Records. After singing backup vocals for a time, they were given a chance as a group. The singers were physically and behaviorally groomed by Motown to become fashionable, elegant performers who could be accepted by white, as well as black listeners.
The group released 11 unsuccessful singles before their 1964 hit, "Where Did Our Love Go." They arrived at the formula of Ross on lead vocals; Wilson and Ballard on background vocals; and a writing and producing team of Eddie Holland, Lamonte Dozier and Brian Holland.
Within the group, there were conflicts and, in 1967, Ballard was replaced by Cindy Birdsong.
At this point, the group was called "Diana Ross & the Supremes." After hits like "Love Child" and "Someday We'll Be Together," Ross left to begin a solo career, replaced by Jean Terrell.
In the 1970's, the Supremes continued to release top hits. In 1973, Lynda Lawrence replaced Birdsong and two years later, the group was reconfigured again to include Wilson, Birdsong and Scherrie Payne, with Birdsong later replaced by Susaye Green.
Ross had achieved success as a solo singer, and starred in the 1973 movie, Lady Sings the Blues, about the life of legendary jazz singer Billie Holliday. Ballard was unfortunately not as successful after leaving the Supremes. She died in 1976, at the age of 32.
In 1977, Wilson launched her own solo career and wrote an autobiography, Dreamgirl: My Life as a Supreme, in 1986, and a 1990 book on the Supremes, Supreme Faith: Someday We'll Be Together. She remains active in music and writing.
Among the group's best known hits were "Baby Love" (1964), "Stop! In the Name of Love" (1965) and "You Can't Hurry Love" (1966).