Thurgood Marshall
1908- 1991
Supreme Court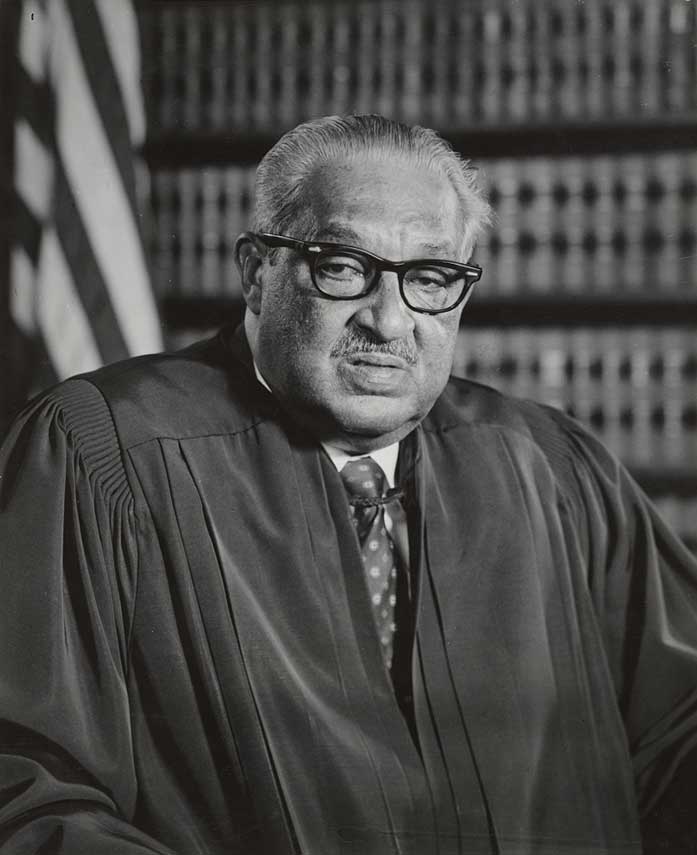 Thurgood Marshall was born on July 2, 1908 in Baltimore Maryland. He went to public school and graduated third in his high school class. He went to Lincoln College and Howard Law School where he graduated first in his class.
After graduating he opened a private practice where he represented the National Association of Colored People in many cases.eHe ventually headed the organization's Legal Defense and Education Fund. It was Marshall as chief counsel in the landmark Brown v. Board of Education case who argued before the Supreme Court in 1954.
After serving as a federal judge, Marshall was elevated by President Johnson to the Supreme Court, where he sat firmly in the liberal wing even as the Court grew more conservative over the years. Thurgood Marshall became the first African-American to be appointed to the Supreme Court, where he served from 1967 to 1991.
Book
Thurgood Marshall: American Revolutionary