Marilyn Monroe
1926- 1962
Actress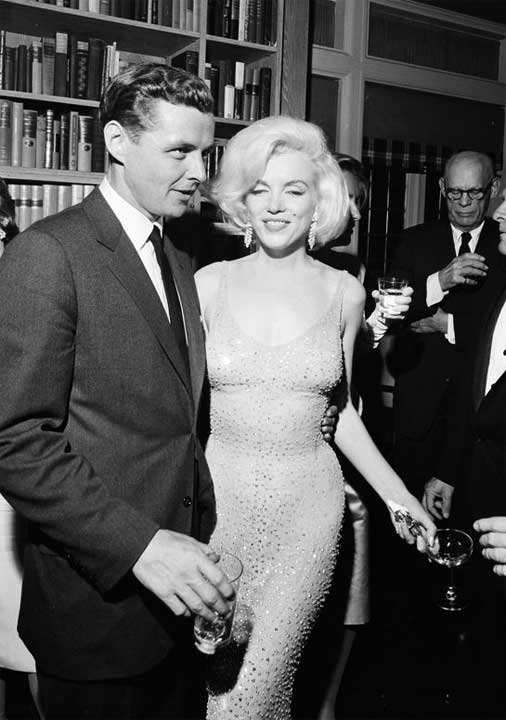 Marilyn Monroe, born Norma Jean Mortenson in Los Angeles, came from a family with a history of mental disturbance and suicide. Her father's identity had never been discovered, and she lived through a childhood of abuse and neglect.
By the time she was 20, she had been married and divorced, and had worked in a wartime defense factory. Discovered by pin-up photographers and Hollywood scouts, she changed her name and worked for Fox and Columbia studios in a series of small parts.
In 1950, Fox signed her to a long-time contract, under which she made movies like Niagara (1952) and the musical Gentlemen Prefer Blondes (1953). In 1954, she acted in River of No Return and married baseball star Joe DiMaggio. .
Although Monroe established a reputation as a sex symbol in Hollywood films, she expressed a keen interest in studying serious acting. She went to New York to study with Lee and Paula Strasberg, who taught "method" acting. Her later films, including Bus Stop (1956) and Some Like it Hot (1959), exhibited the increased range and subtlety of her acting skills.
Her last completed film, The Misfits (1961), was written by her third husband, playwright Arthur Miller. Despite her cheerful public persona, Monroe privately suffered from illness, depression, drug abuse and psychiatric problems. While filming Something's Got to Give in 1962, she died from an overdose of barbiturates. The complexities of Monroe's life and death have made her a subject of discussion and fascination since her death.