Osceola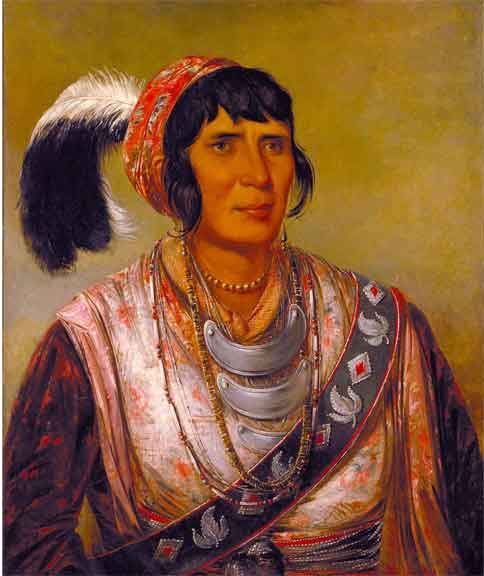 Indian Leader
(1804? -1838)
Osceola was born probably among the Creek Indians on the Tallapoosa River in Georgia, about 1804. Moving with his mother to Florida Territory,
He is believed to have fought with the Indians against Gen. Andrew Jackson in the first part of the Seminole Wars.
On April 22, 1835, Osceola is said to have angrily protested the treaty of Paynes Landing by thrusting a knife through the document. He was soon imprisoned for this act, but managed to escape.
During the second period of the Seminole Wars, he established himself as the dominant military leader of the Seminole. And for two years, he was most successful in resisting and harassing the attacking U. S. troops.
However, in October 1837, Osceola was captured by treachery. Gen. Thomas S. Jesup tricked the Indian leader and several of his followers into coming out of the Everglades and into St. Augustine under a flag of truce. As soon as they entered the military compound, the general captured and imprisoned them all. Osceola died a prisoner on January 30, 1838 in Fort Moultrie, South Carolina.