Irving, Washington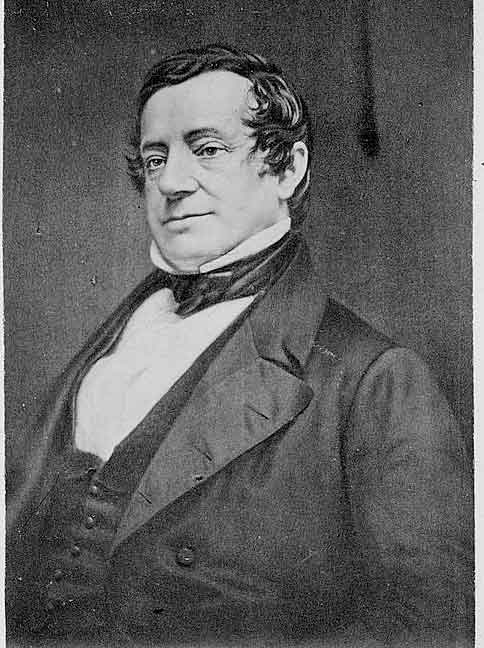 Author
(1783-1859)
Born in New York City on April 3, 1783, Irving grew up in an atmosphere of learning and refinement. He practiced law briefly and also wrote articles for his brother's newspaper, the Morning Chronicle. During 1804-06 he toured Europe for his health and then returned to New York and was admitted to the bar. However he found writing more to his liking and published, with others, the Salmagundi Papers (1807-08), essays on New York life.
In 1809 his A History of New York, by "Diedrick Knickerbocker," became very popular. Then after the War of 1812 he returned to England to work in a business owned by his family. But the business failed and he turned back to his writing. In 1820 Irving published his Sketch Book which contained such famous stories as, "Rip Van Winkle," "The Legend of Sleepy Hallow," and "The Spectre Bridegroom." This book won him an international reputation, which was increased by his Bracebridge Hall (1822).
Then, early in 1826, at the invitation of Alexander H. Everett of the U. S. legation in Madrid, he went to Spain to write a translation of a recent scholarly biography of Christopher Columbus. However, he ended up producing an original work instead, entitled, History of the Life and Voyages of Christopher Columbus (1828). In 1832, his The Alhambra became enormously successful in both Spain and America.
After returning to the U. S. in that same year, Irving published several more books, including his well-known Astoria (1836). He served briefly as U. S. minister to Spain between 1842-46 but resumed his writing soon after returning to the U. S. Irving continued to produce works until his death on November 28, 1859 at Sunnyside (near Tarrytown), N. Y.