Tubman, Harriet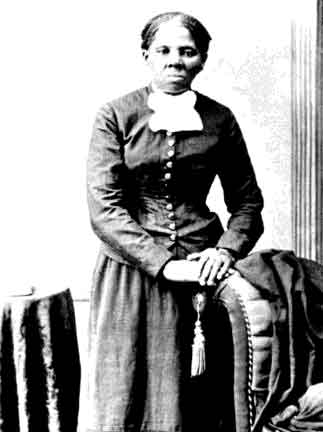 Abolitionist
(1820? -1913)
Harriet Tubman was born of slave parents about 1820, in Dorchester County, Maryland. After serving as a field hand throughout her childhood and youth, she escaped in 1849, making her way to the North with the help of the Underground Railroad. Quickly assuming the role of a conductor, herself, she made 19 trips into the South aiding escaped slaves and bringing more than 300 to safety in the North.
An outspoken abolitionist, she was also an advocate of womens rights. During the Civil War, she attached herself to the Union forces, functioning in South Carolina as a cook, laundress, and nurse. In addition, she rendered invaluable service as a guide and as a spy behind Confederate lines.
After the war, she worked to establish schools for freedmen in NorthCarolina. And in this same year, Sarah Bradford wrote her biography, Scenes in the Life of Harriet Tubman, later revised as Harriet, the Moses of Her People (1886). Tubman settled in Auburn, New York, where she founded he Harriet Tubman Home for Aged Negroes. She died in Auburn on March 10, 1913.