Story, Joseph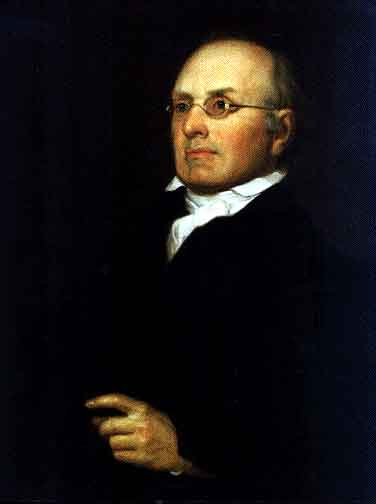 Associate Justice of the Supreme Court
(1779-1845)
Joseph Story was born on September 18, 1779, in Marblehead, Massachusetts, the son of a surgeon who participated in the Boston Tea Party. Story was graduated from Harvard in 1798, delivering the poem at commencement, and decided to study law. In 1801, he began his legal practice in Salem, and began studying feudal law and British real property law. As his reputation for a fine legal mind grew, he was engaged for important cases and was became one of the leading New England lawyers.
In 1805, he was elected to the Massachusetts Legislature, where he displayed his debating skills and became a leader of the Republican Party. Nevertheless, he was true to himself and was not afraid to disagree with the prevailing beliefs of the party. He was elected to the US House of Representatives, where he fought for the repealing of the Embargo Act, since he felt it was only useful as a temporary measure. In addition, Story promoted the expansion of the Navy, in contradiction to the generally-accepted Republican view. Because he sometimes supported policies championed by the Federalists, President Jefferson claimed that he was only a "pseudo-Republican."
After his term in Congress ended, Story returned to his home state, in which he was elected to the State House of Representatives. In 1811, he was elected Speaker of the (Massachusetts) House and, in the same year, President Madison appointed him an Associate Justice of the Supreme Court. As was the custom at the time, he was assigned a circuit court position as well, and his region consisted on Maine, New Hampshire, Massachusetts and Rhode Island. In his dealing with various cases, he helped establish law and precedents in admiralty law, the law of salvage, marine insurance law, prize law, and patent law. He and Chancellor Kent were responsible for having founded the American system of equity jurisprudence. He strongly opposed slavery, and took part in protests against the Missouri Compromise.
In 1829, Story became a professor of law at Harvard and moved to Cambridge, Massachusetts. He was a popular professor, with conversational exercises instead of lectures and frequent mock-courts. Although he declined the position of chief justice of Massachusetts, he did serve as acting Chief Justice of the US Supreme Court between the death of John Marshall and the confirmation of Roger Taney, and again when Taney became ill in 1844. Story wrote many legal textbooks, and was respected in Britain, as well as the United States, for his scholarship. Story had begun preparing to retire from the bench and devote his energies to teaching when he became ill. He died in Cambridge, Massachusetts, on September 10, 1845.