Longfellow, Henry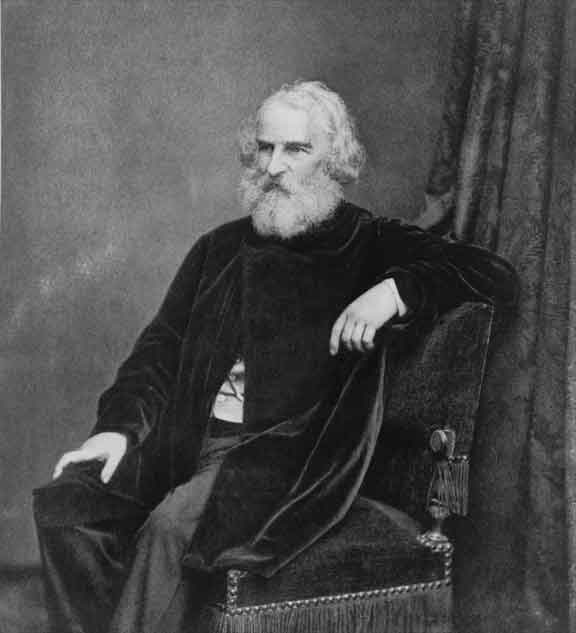 Poet
(1807-1882)
Henry Wadsworth Longfellow was born in Portland, Maine (then part of Massachusetts) on February 27, 1807. He was educated in private schools and at Bowdoin College, from which he graduated in 1825. After studying in Europe from 1826-29, he returned to become a professor of modern languages at Bowdoin, serving from 1829-35. Receiving a similar offer from Harvard, he assumed a professorship there beginning in 1836.
An extremely prolific and popular poet, Longfellow had poems published in periodicals from time to time since his youth. Among his best-known works are "The Village Blacksmith" (1840), Poems on Slavery (1842),
Evangeline (1847), The Golden Legend (1851), The Song of Hiawatha (1855), The Courtship of Miles Standish (1858), Tales of a Wayside Inn (1863), and The Divine Tragedy (1871).
After his second wife died in 1861, Longfellow became greatly depressed and turned to Dante's Divine Comedy for solace. And between 1865-67, he published a distinguished translation of the work (three volumes).
His readers found the clear, decent, patriotic, and sentimental qualities of his work greatly appealing, and he became the best-known andbest-loved American poet.
Living quietly in Cambridge, he continued to write and publish a number of works, including, Christus, a Mystery (1872), The Hanging of the Crane (1872), and Ultima Thule (1880). He died in Cambridge on March 24, 1882.