Fremont, John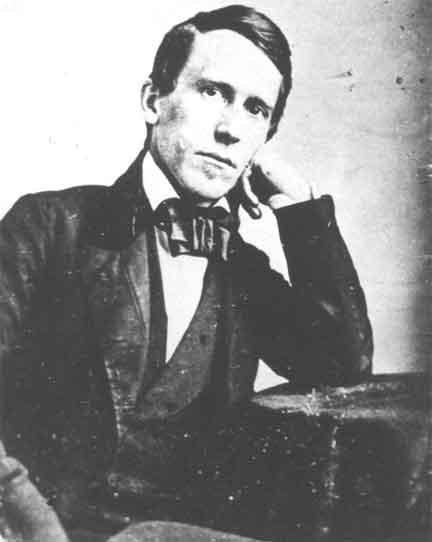 Soldier, Explorer, and Political Leader
(1813-1890)
Born in Savannah, Georgia, on January 21, 1813, Fremont attended the College of Charleston (1829-31). In 1838 he was commissioned a lieutenant in the U. S. Topographical Corps and accompanied J. N. Nicollet as chief assistant in mapping the country between the upper waters of the Mississippi and Missouri rivers (1838-41).
In 1842, with Senator Thomas Hart Benton's support, he was sent to explore the route of the Oregon Trail and the Wind River Range in order to aid emigration to Oregon. His second expedition (1843-44) was far more extensive. Covering the region through Utah to Oregon, he traversed the length of California, returning by way of Nevada, Utah and Colorado. The journey and the report of it that was subsequently published were sensations that made Fremont a popular hero.
However, in 1847, he began his ill-starred political career. As governor of the civil government of California, he came into the political cross-fire of Stockton and General Stephen Kearny and was soon court-martialed and found guilty of mutiny. President James K. Polk suspended his sentence, but Fremont immediately resigned from the army.
During the next several years, he devoted himself to developing his huge estates in California. In 1856, his wide popularity and his antislavery opinions won him the presidential nomination of the new Republican party. However, he lost the election to Buchanan by an electoral vote of 114 to 174 and a popular vote of 1,341,000 to 1,838,000.
During the Civil War, he served as a major general, but was promptly removed when he acted recklessly. Finally, between 1878 and 1883, he was territorial governor of Arizona. Fremont died on July 13, 1890, in New York City.