Douglas, Stephen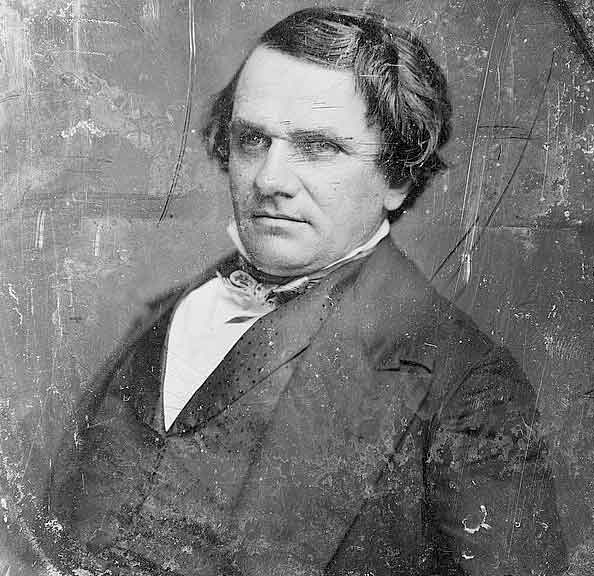 (1813-1861)
Born in Brandon, Vermont, on April 23, 1813, Douglas grew up in New York later settling in Illinois (1833). After being admitted to the bar in 1834, he rose rapidly in Democratic politics, serving as states attorney (1834) ; member of the Illinois legislature (1834-37) ; Illinois secretary of state, (1840) ; judge of the Illinois Supreme Court (1841-43) ; and member of the U. S. House of Representatives (1843-47).
Elected to the Senate in 1847, he was immediately made chairman of the Committee on Territories. As chairman, he played a major role in the passage of the Compromise of 1850, furthering the principle of "popular sovereignty" (i. e., the idea that the future of slavery in the territories gained from Mexico should be determined by the actual settlers there).
In 1854, he submitted to the Senate the Kansas-Nebraska Bill, which repealed the Missouri Compromise and permitted slavery in Kansas and Nebraska territories under popular sovereignty. This led, however, to his losing political support from the North; and he failed to win the presidential nomination in 1856.
In his campaign for reelection to the Senate in 1858, he engaged in a series of debates with his Republican opponent, Abraham Lincoln, and won. However, in 1860, he did not succeed in his attempt at the presidency.
Interestingly, during the secession crisis, Douglas offered his support to President Lincoln; but he died shortly afterwards on June 3, 1861 in Chicago.