Music in Antebellum America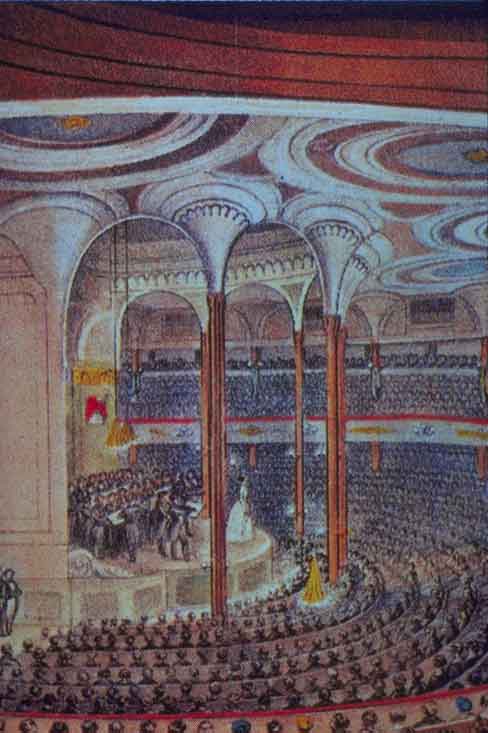 ---
Most music published in the US consisted of sentimental ballads and patriotic songs for the general public. Girls learned to play the piano and play solo pieces and accompaniments for songs, while boys often learned how to play the violin or flute. Singing schools were popular, as well as local amateur music societies. By the time of the Civil War, the composer with the largest number of major hits was probably Stephen Foster. His Old Folks at Home and Oh! Susanna became part of an enduring tradition of American popular song.
Few Americans could read music, and efforts were made to simplify notation. Soon, Americans abandoned the British terminology of semiquavers and semibreves and used terms like whole notes, half notes and quarter notes to refer to indications of duration. In the early 1840s, the ylophone was introduced to the United States, while many woodwind and string instruments (aside from the violin) were played by foreign born musicians. Until the late 1830s, Americans who could afford the luury had grand pianos in their homes, made by Steinway, Knabe or Chickering. In 1837, however , Chickering patented the upright piano, which made the instrument less epensive and more compact, and thus accessible to a larger portion of the American public.
The oldest American symphony orchestra, the New York Philharmonic, was founded in 1842. Reflective of the American spirit, the orchestra was established by a group of musicians as a self-governing body. Democratically, the musicians voted on candidates for the position of conductor. Thus, the conductor had little power over the musicians beyond persuasion. Not until 1907, and the conductorship of composer Gustav Mahler, did this balance of power change significantly.
Choral performances, especially in cities such as New York and Boston, entertained many Americans. Professional and semi-professional groups such as the New York Sacred Music Society and Bostons Handel and Haydn Society introduced the classics of western choral literature to the United States. Foreign and foreign-born musicians performed classical vocal music, and an Italian opera company toured the nation in the 1830s. Perhaps the most famous classical music tour was that of Jenny Lind. In 1850, a year after Linds final appearance in opera, P.T. Barnum arranged and promoted a nine-month American tour for her. Only later would Barnum take part in the famous circus, the greatest show on earth which still bears his name.