FEBRUARY 27th 1942 Java Sea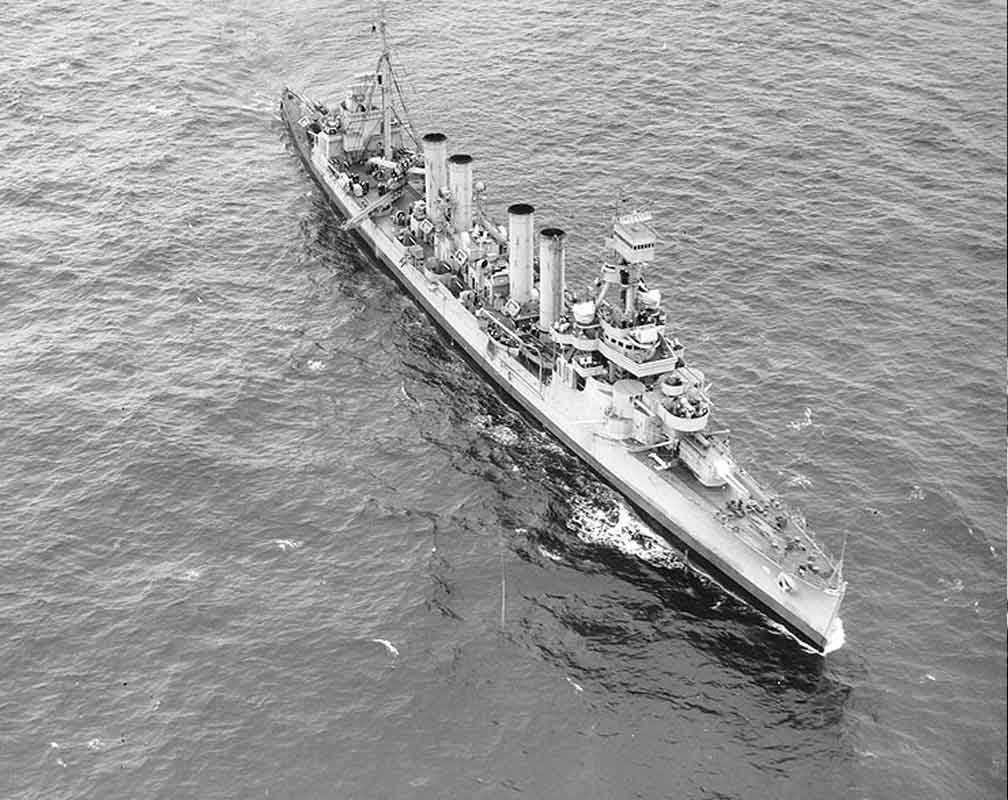 USS Marblehead
The Japanese achieved a major victory over American and Australian navy force in the Battle of Java Sea. All of the Allied forces ships were either sunk or badly damaged. It opened the way for a Japanese landing at Sumatra
.
---
A series of battles make up what is called the Battle of Java Sea. In the first engagement, on February 13th the US cruiser Marblehead was attacked from the air repeatedly. Though damaged the Marblehead managed to limp back to the United States. The cruiser Houston was also hit and had its aft 8 inch guns knocked out.
On February 27th, an allied task force led by Dutch Rear Admiral KWF Doorman sailed to attack the enemy east of Baewen. The force included the Dutch flagship the De Ruyter, the British cruiser the Exeter, the USS Houston, the Australian Cruiser the Perth and the Dutch cruiser Java.
The battle began at 1616 with Japanese heavy cruiser under the command of Admiral Takagi Takeo , Nachi and Haguro,, when they opened fire on the Houston and the Exeter. Following this the light cruiser Jintsu, led a group of destroyers in an attack on British destroyers. Three British destroyers went down.
A general engagement then ensued between the Allied and Japanese cruisers. When it was over the Dutch cruisers De Rutyer and Java were sunk as the Perth and Houston were forced to withdraw.
The USS Langley which had been the first US carrier had been converted to a seaplane tender. It sailed with the freighter Seawitch for Java, its cargo, planes and pilots. Unfortunately on February 27th they were spotted by Japanese reconnaissance planes. Land based Japanese planes then attacked, and the Langley was so damaged it had to be abandoned. The next day the Houston and the Perth attempted to attack Japanese ships unloading at Banten Bay, They sunk four of them, but were then caught by a large force of Japanese warships. Both went down. The same day the last cruiser of the allied forces in the area the Exeter was sunk by Japanese forces in the Sunda straits.