October 31, 1941 U-Boat Sinks USS Reuben James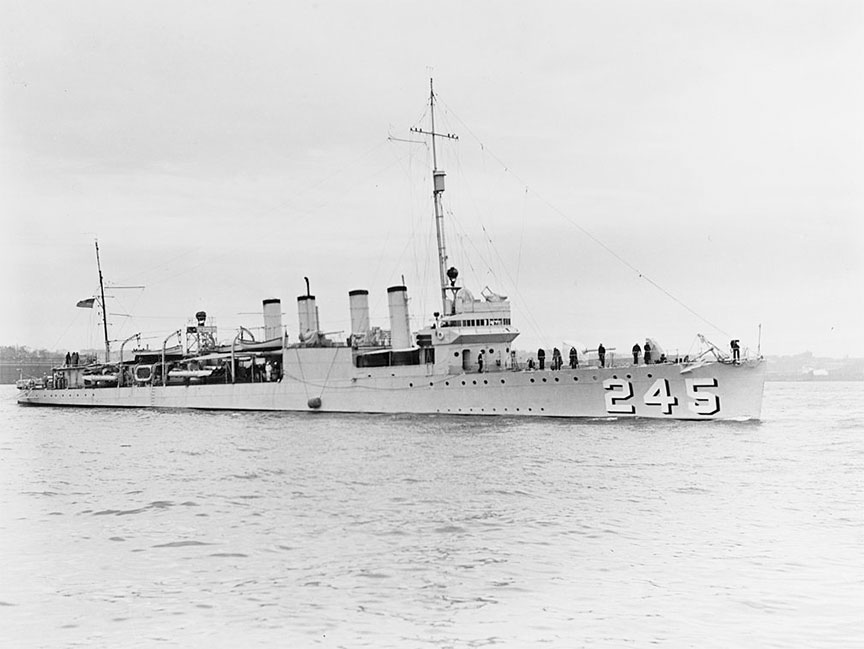 Reuben James in 1940

The USS Reuben James DD 245 was sunk by a German U-Boat while providing escort service to convoy on October 31, 1941, before the US had entered the war.
---
In March of 1941, the United States began assisting Great Britain by providing escorts to convoys traveling from the US to Great Britain. The escorts would cover the ships as far as Iceland and from there it would become the responsibility of the British Navy to escort the ships.
On October 23 the Reuben James and four other destroyers sailed from Naval Station Argentia in New Foundland escorting Convoy HV 156. On the morning o October 31st of the coast of Iceland, 1941 off the coast of Iceland U-552 fired at a British merchant ship but instead hit the Reuben James in the bow. Ammunition on the ship exploded and the bow sunk immediately with aft section going down five minutes later. One Hundred crew members were killed with only 44 enlisted men and no officers surviving.