Battle of Beecher's Island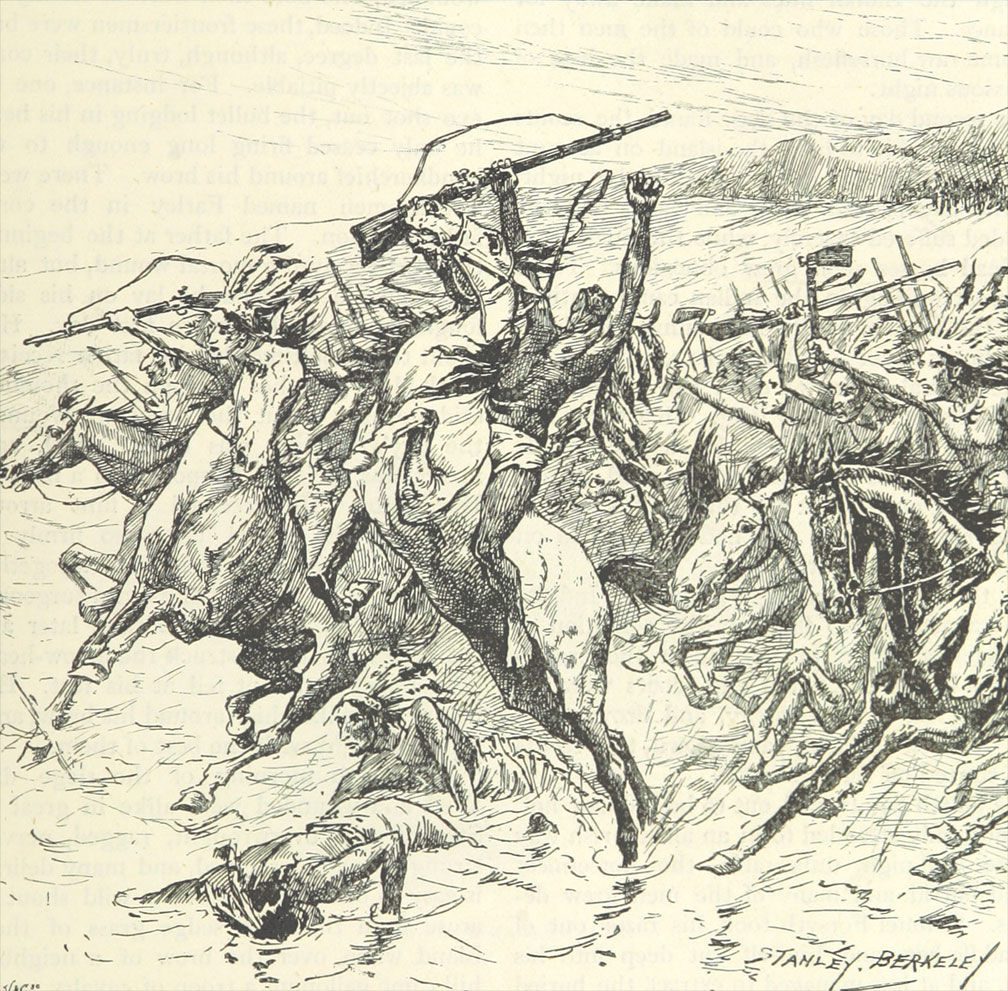 At Beecher's Island in Yuma County, Colorado 50 scouts were surrounded by 600 Indians including Cheyenne, Sioux and Arapahoes, all led by Chief Norman Rose. The scouts managed to hold off until October 27th when reinforcements from the 10 Cavalry led by Captain Louis Carpenter arrived. The cavalry defeated the Indians and killed Chief Rose in battle.
---
The Battle of Beecher Island is also known as the Battle of Arikaree Fork. The background for the battle is familiar; as the transcontinental railroad moved westward, it went through some of the best buffalo lands. The Cheyenne and Arapaho Indians conducted raids during this period throughout Western Kansas. General Philip Sheridan commanded the army in the area and used the 7th and 10th cavalry to patrol the area. Unfortunately Sheridan did not have enough men under his command to cover the area under his command and he authorized the recruitment of frontiersmen to become scouts to seek out and find the American Indians. A group of 48 men were recruited and were equipped with Spencer Repeating rifles.
On September 10th 1868 word reached Fort Wallace that American Indians had attacked a freight train near the railhead 13 miles to the east of Ft Wallace. The scouts set off and followed a trail of the retreating American Indians into Colorado what is now Yuma County. The scouts realized that they were up against a larger force than they were but they pressed on. The men camped for the evening near "Dry Fork of the Republican River". The Indians attempted a dawn surprise attack but were spotted before they could attack, with the leader of the scouts Colonel Forsyth shooting an approaching Indian in the dawn light. Forewarned by the shots the scouts were ready for the assault of hundreds of Indians. They took cover on a sand bar in the middle of the Airkree. The Indians were surprised by the firepower of the repeating rifles and abandoned their plans for a direct assault instead they decided to wage a war of attrition against the outnumbered scouts. The Indian leader Roman Nose was shot and died that night of his wounds. A number of the scouts were also killed and wounded. The next morning it was clear that the only way out for the scouts was to get help- two men headed out. It took them four days to reach Fort Wallace. Three different units of cavalry headed out to relieve the scouts. On September 25th they reached the beleaguered scouts and quickly defeated the American Indians. Five of the scouts died as well as countless American Indians