Baruch Plan for Atomic Weapons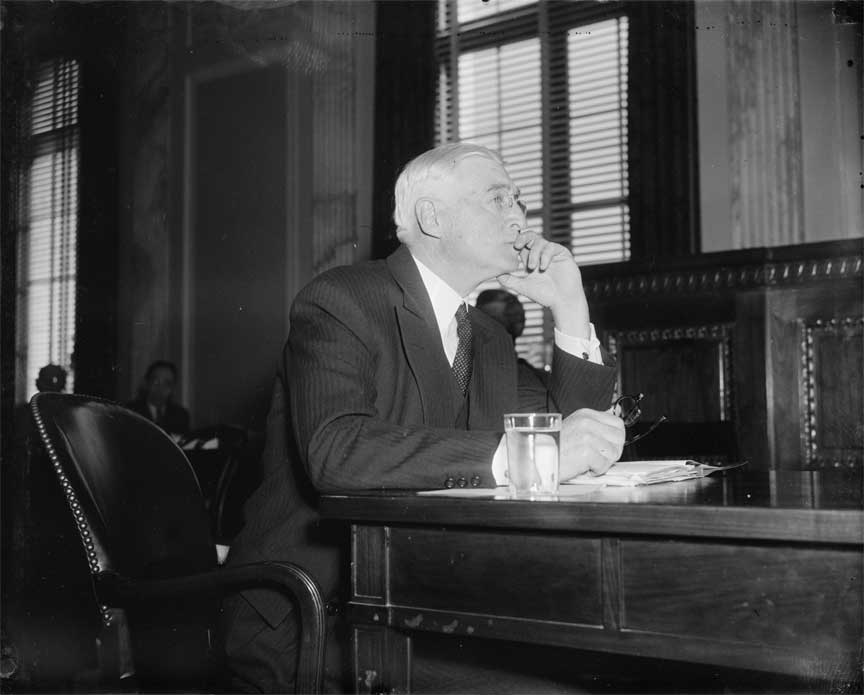 After the speech with Truman
At the request of the United Nations, Atomic Energy Commission Bernard Baruch put forth a plan that would have resulted in no nations having atomic weapons.
---
In January 1946, Secretary of State James Byrnes appointed the undersecretary of State Dean Acheson to chair a committee on Atomic Energy. It named a group of consultants led by David Lilienthal to develop an initial report. The report stated, "there is no prospect for security against atomic warfare in a system of international agreements to outlaw such weapons controlled only by a system which relies on inspection and similar police-like methods."

The report was submitted to the newly formed United Nations Atomic Energy Commission who asked Bernard Baruch to develop a plan to control Atomic Weapons.
The plan called for a full exchange of information on atomic energy for peaceful uses. It called on all countries to only use nuclear power for peaceful means. It called for all nations to give up their weapons. Specifically, it called for the US to turn over its weapons while developing an inspection routine to make sure that no country cheated.

The Soviet Union was unwilling to accept the plan, and the world went on to a regime of mutual destruction.