Queenfish II SSN-651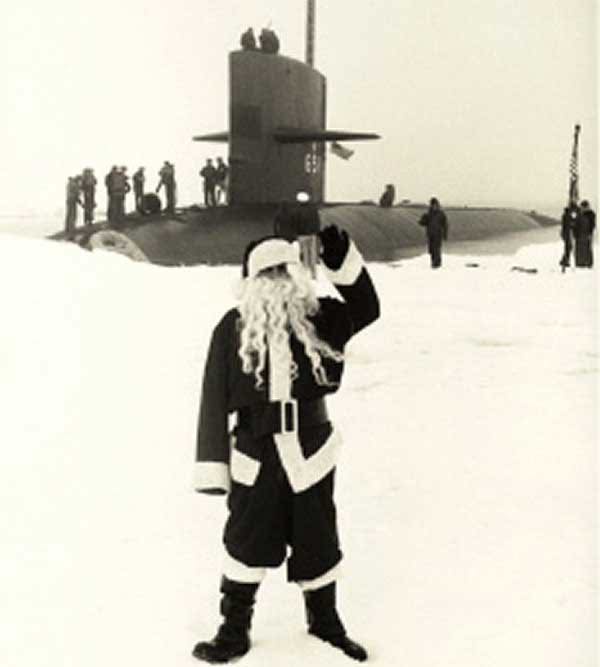 Queenfish II

(SSN-651: dp. 4,060; 1. 292'; b. 31'; dr. 25'; s 20+ k. (surf.
and subm.); cpl. 99; a. 4 21" tt., ASROC; cl. Stur~eon)

The second Queenfish (SSN-651) was laid down by the Newport News Shipbuilding and Dry Dock Co., 11 May 1964 Iaunehed 25 February 1966; sponsored by Hon. Julia Butler Hansen, C,ongresswoman from the State of Washington, and commissioned 6 December 1966, Comdr. Jackson B. Richard in command.

Assigned a homeport and homeyard of Pearl Harbor Queenfish reported to the Atlantic Fleet for onward routing to the Pacific Fleet.
Queenfish spent the early months of 1967 practicing under-ice operations in the Davis Strait. She was assigned Pearl Harbor, Hawaii, as her home port and arrived there in late spring 1967 via Guantanamo Bay, the Panama Canal, and the Pacific Northwest.[1]
In 1968, escorted by the Australian minehunter HMAS Curlew, USS Queenfish was the first nuclear-powered warship to visit Australia. Queenfish berthed at Station Pier, Melbourne, on 5 March 1968. The visit was a success, despite anti-nuclear protests.
In mid-1970, Queenfish operated below the polar ice pack in the Arctic, mapping the Arctic Ocean's seabed for potential military purposes in the event of a war between the Soviet Union and the United States.[2] She also surfaced at the North Pole and spent 20 days exploring the Siberian Shelf across the Laptev, East Siberian, and Chukchi seas.[1]
From 1970 to 1973 Queenfish completed two Pacific deployments, two Vietnam excursions, and six cold war missions. She then entered the Bremerton Navy Yard for overhaul. Queenfish revisited the North Pole in 1985 and 1988.[1]

Queenfish underway near Pearl Harbor, Hawaii, on 1 June 1989.
Queenfish was deactivated on 21 September 1990, decommissioned on 8 November 1991 and stricken from the Naval Vessel Register on 14 April 1992. Her scrapping via the Nuclear-Powered Ship and Submarine Recycling Program at Puget Sound Naval Shipyard at Bremerton, Washington, began on 1 May 1992 and was completed on 7 April 1993.