O-5 SS-66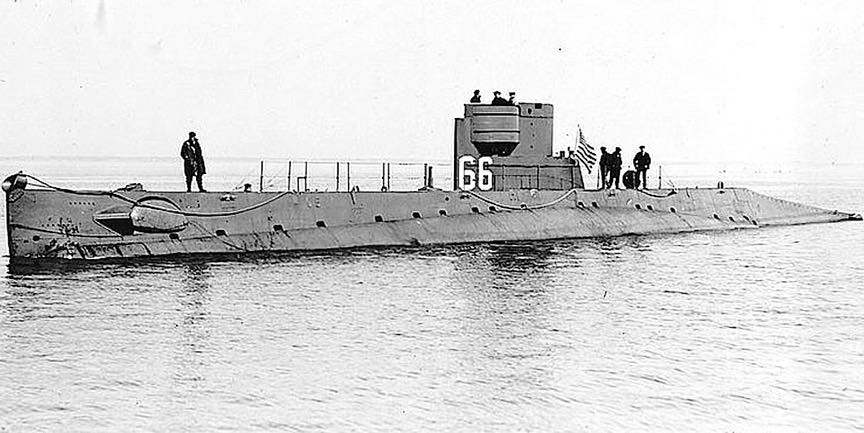 0-5
(SS-66: dp. 520.6 (surf. n.), 629 (subm.); 1. 172'4"; b. 18'~"; dr. 14'5"; s. 14 k. (surf.), 10.5 k. (subm.); cpl. 29; a. 1 3", 418"tt.;cl.~1).

0-5, a submarine laid down 8 December 1916, was built in 1917 by Fore River Shipbuilding Co., Quincy, Mass., Iaunched 11 November 1917; and commissioned 8 June 1918, Lt. G. A. Trever in command.
During the final months of World War I, 0-5 operated along the Atlantic coast and patrolled from Cape Cod to Kev West. She departed Newport 3 November with a 20-sut contingent bound for European waters however hostilities had ceased before the vessels reached the Azores.

After the Armistice, 0-5 operated out of the Submarine School at New London Conn. until 1923. O-6 then sailed to Coco Solo, C.Z. for a brief tour. On 28 October 1923, as 0-6 entered Limon Bay, preparatory to transiting the Canal, she was rammed by United Fruit steamer Abangarez and sank in less than a minute, with the loss of 3 men.

Struck from the Navy Register 28 April 1924, she was sold as a hulk to R. K. Morris, Balboa, C.Z. 12 December 1924.