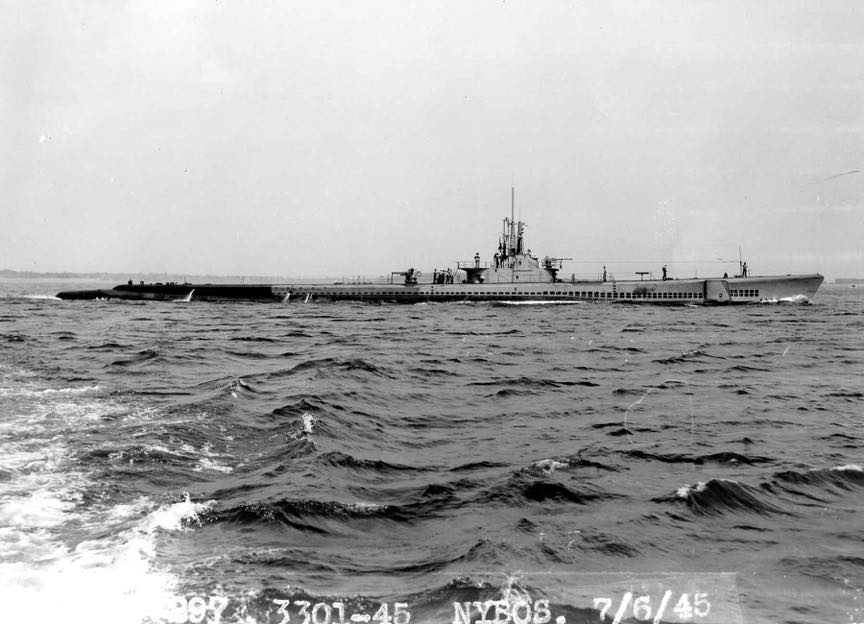 Ling
(SS-297: dp. 1,525 (std.), 2,424 (subm.), 1. 311'6"; b. 27'3~; dr. 15'3", a. 20.5 k. (surf.) 8.75 k. (subm.) cpl. 66; a. 1 5", 10 21" tt.; cl. Balao;

Ling (SS-297) was laid down 2 November 1942 by August 1943; sponsored by Mm. E. J. Foy; and commissioned at Boston 8 June 1945, Comdr. George G. Malumphy in command.

After shakedown and further installations Ling headed out to sea to test her equipment 15 September 1945. The submarine based at New London until she sailed 11 February 1946 for the Panama Canal Zone, arriving 8 days later. She operated out of Panama until 9 March when she sailed north. She completed inactivation 23 October at New London, decommissioned 28 October 1946, and entered the Atlantic Reserve Fleet. In March 1960, Ling was towed to Brooklyn, N.Y., where she assumed the duties of a training submarine. Reclassified AGSS 297 she has continued to serve in that capacity into 1969.