K-4 SS-35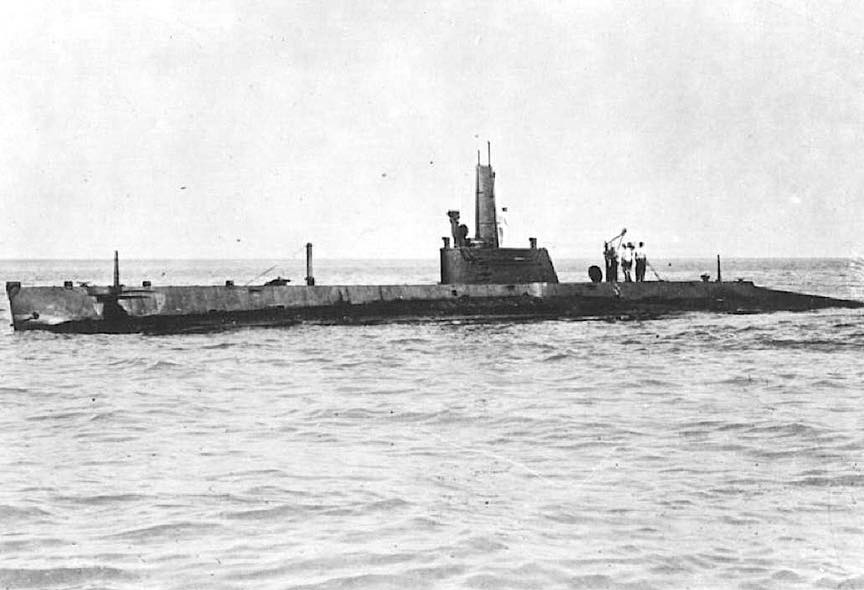 I

K-4

(SS-35: dp. 392 (surf.), 521 (subm.); 1. 153'7"; b. 16'8"; dr. 13' ; s. 14 k. ( surf. ) , 10.5 k. ( subm. ), cpl. 28 ; a. 4 18" tt.; cl. 1~-~)

K-4 (SS-35), originally named Walrus, was renamed 17 November 1911; launched 19 March1914 by the Moran Co., Seattle, Wash.; sponsored by Mrs. James P. Olding, wife of the commanding offleer; and commissioned 24 October 1914, Lt. J. P. Olding in command.

Joining the Pacific Torpedo Flotilla, K-4 operated along the coast of California, eondueting constant exereises and experiments to develop the techniques of submarine warfare. From 14 October 1915 to 31 October 1917 she carried out similar operations in the Hawaiian Islands. When America's involvement in World War I ealled for increased naval activity, K-4 departed Hawaii for service out of Rey West, arriving 9 January 1918. For the rest of the war she remained at Rey West, where she patrolled the Florida penin~ula. After the Armistiee of 11 November 1918, K-4 operated along the East Coast training ofliners and men for duty in submarines. She continued these duties for 4 years before arriving at Hampton Road~. Va., 24 March 1923. K-4 decommissioned there 19 May 1923 and was sold as scrap 3 June 1931.